hey, this is my first post on craftster, after my friend rachel introduced me to all this jazz...
she showed me some crocheted yodas and i stole the idea because it was so awesome.
i changed it around a lot and here is what i came up with..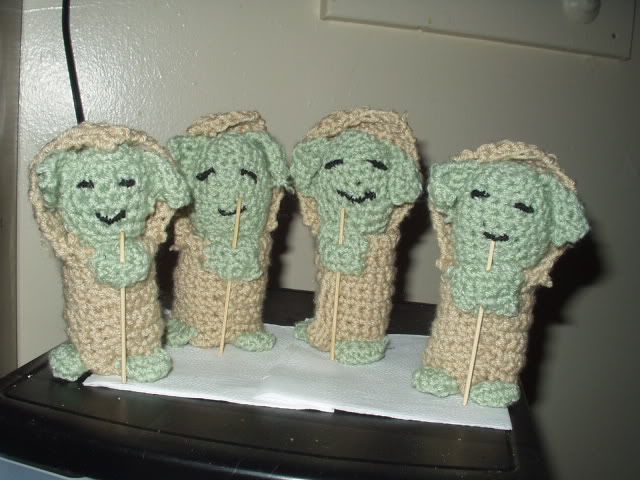 i made so many because im friends with lots of nerds (myself included...)
and i still need to make three more : )
plus, i dont see how an army of crocheted yodas could ever be a bad idea!
optional: croched lightsaber? dagobah backdrop?
thanks for looking!