This is the first BIG project I've done - I've made a couple simple baby blankets and some scarflets. The directions show several ways to wear this, but if I cross it in front, I look incredibly busty and I do NOT like that.
The first one, the collar part is turned out - I see that the one side is folded weird - oh well.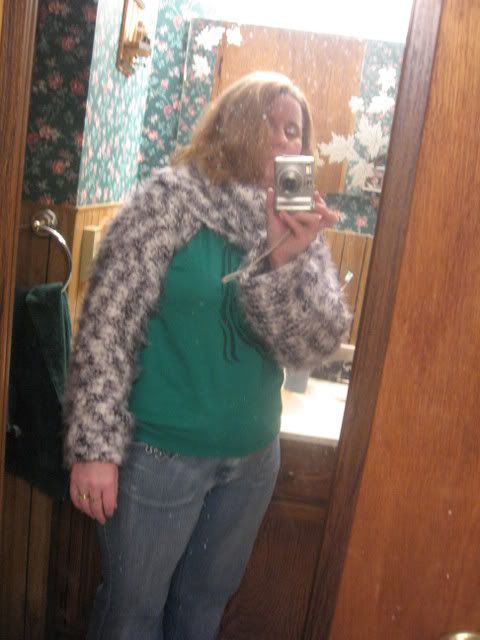 This one, the collar part is turned in - I like this better: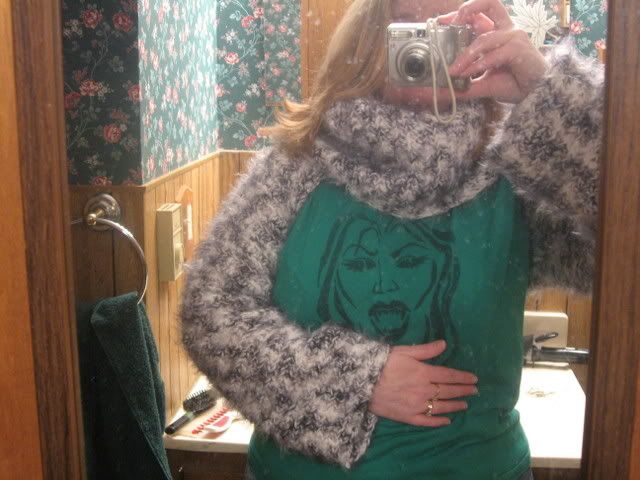 I didn't use the recommended yarn, I used Sensations Angel Hair and it's terribly soft and warm. It was great last night when I got cold!