I received from mandykaye the other day and I now have photos ready!
An overall group shot: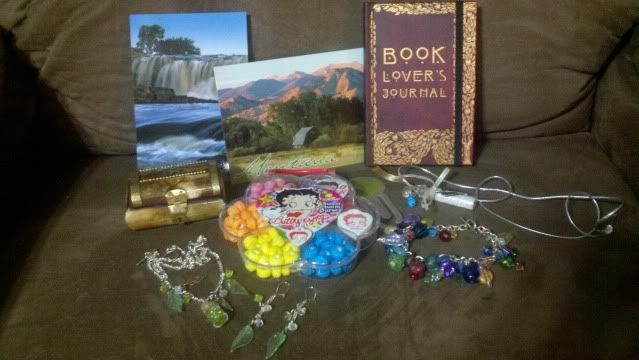 2 postcards from her summer trip and a book lovers journal - which will come in handy for my book blog!
A lovely necklace and earring set and a chunky charm bracelet: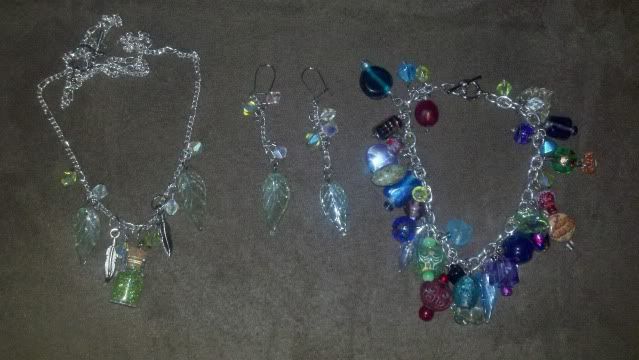 A clever little box that held the jewelry, I really love this!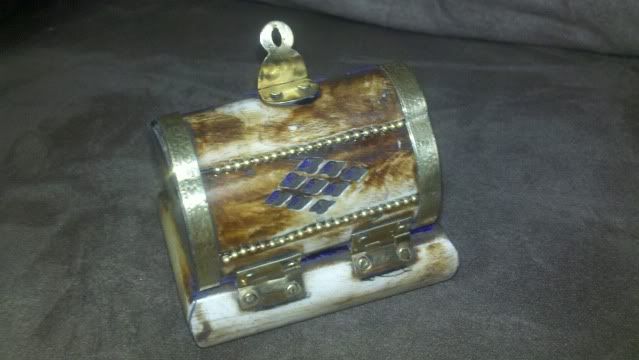 Thanks so much for swapping with me, Mandy!