I received my first kit! It's reversible headbands from hokiekate.
Here's a photo of all of it: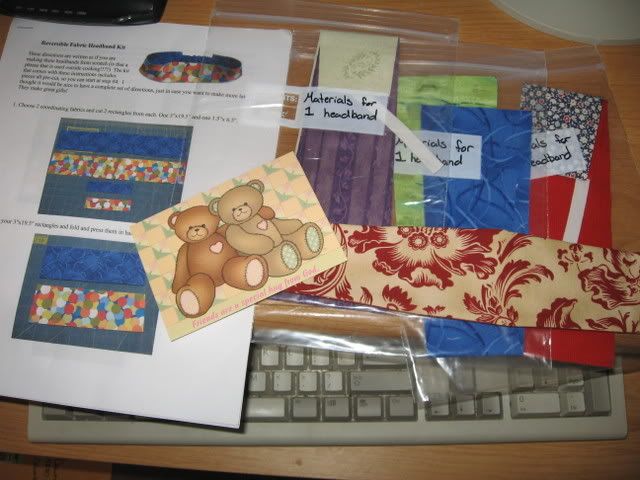 She sent one finished headband (LOVE the fabric!), detailed directions, a cute card and 3 sets of materials to make headbands. I absolutely cannot wait to make these!! I always have a problem with headbands that are wide at the back, they give me headaches, these will be fantastic. Thanks again, Kate!!!