I got a Thank You from my partner! She was totally sweet! Here's what I got:
This is a crocheted (?) afghan square and the three soaps. I took it from the side so you could see the layering. They're awesome!!
The soaps from the top - one has googly eyes in it!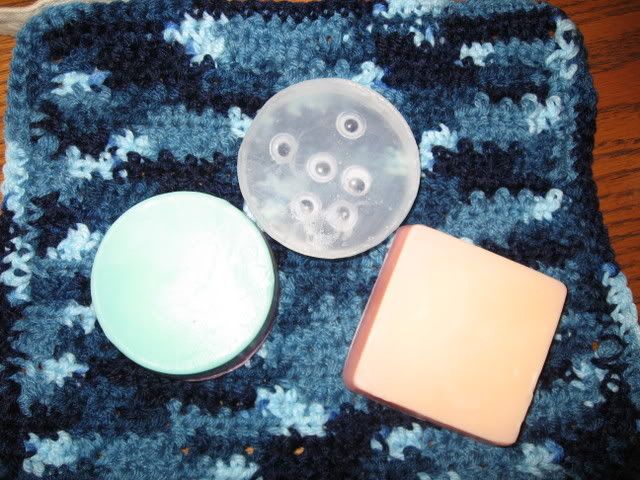 A beautiful bookmark:
A darling necklace - I'm wearing it at work today. I love it!!
Thank you so much Brandi!! You really didn't have to do that!
Dawn