I also received an amazing package from laminathegreat today too. She stuffed a lot in that box!
Here are the directions and tools: very detailed directions, I might add!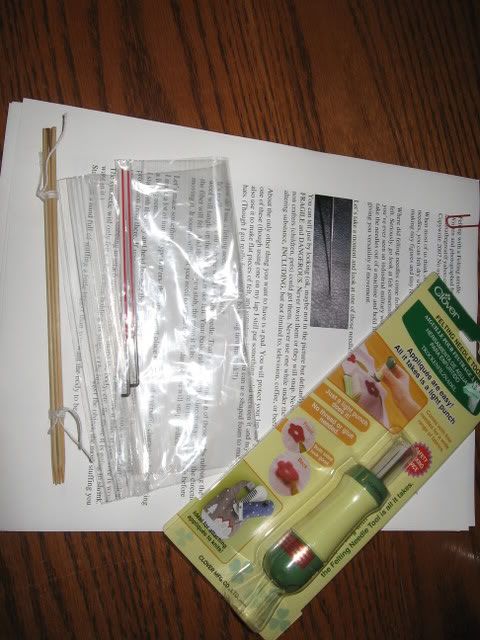 All the beautiful colors of roving: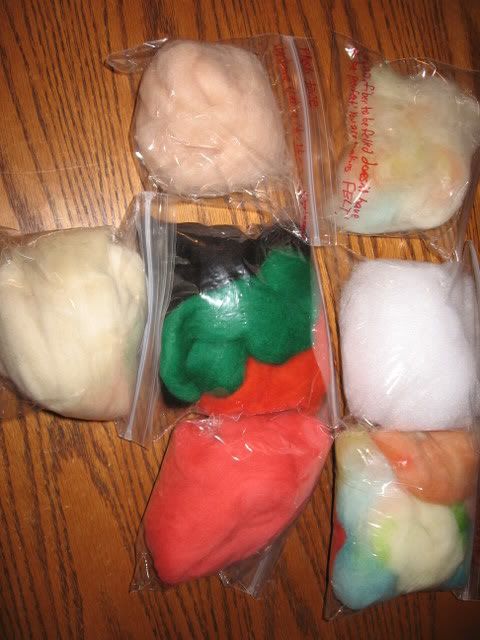 And the cute little guy she sent as an example: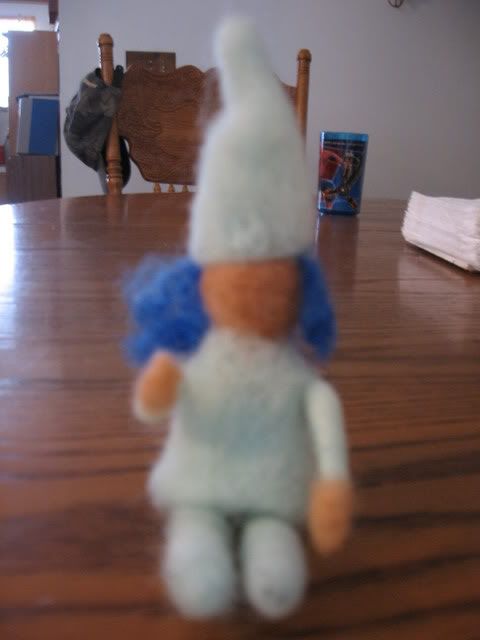 Thanks so much for the kit, I can't wait to get some quiet time and use it!!