I received from kmsmaverick today and I feel like a total schlub now! kmsmaverick - do not open the package I sent - sent it back!!!! I owe you an extra goodie or twenty.....or so....
Here's what I got:
a HUGE gorgeous bag with large pockets inside and outside and beautiful fabrics. My daughter is already trying to steal it!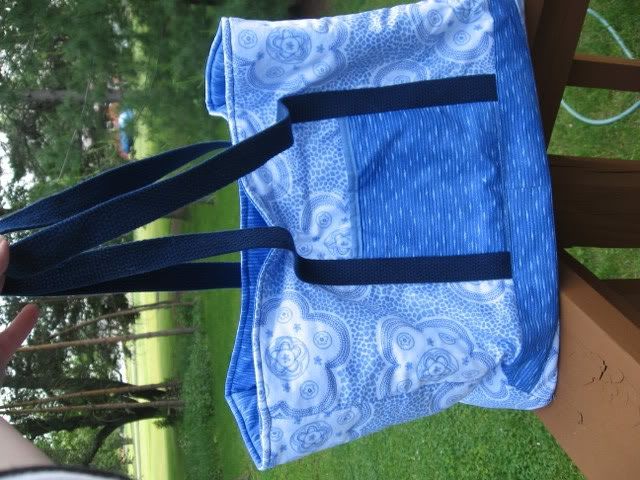 A reading quilt - I love the colors and the edgings: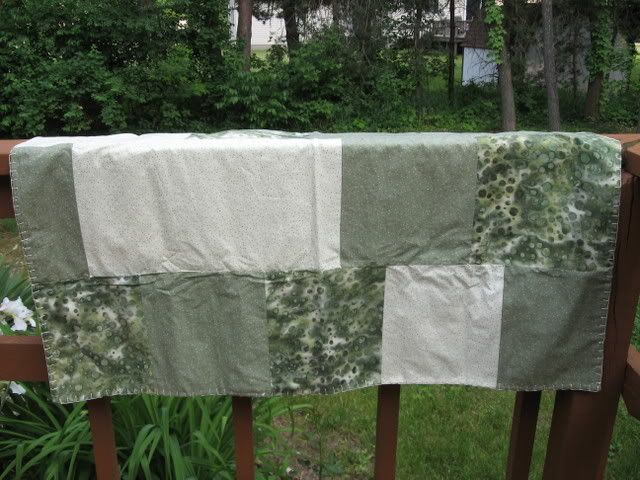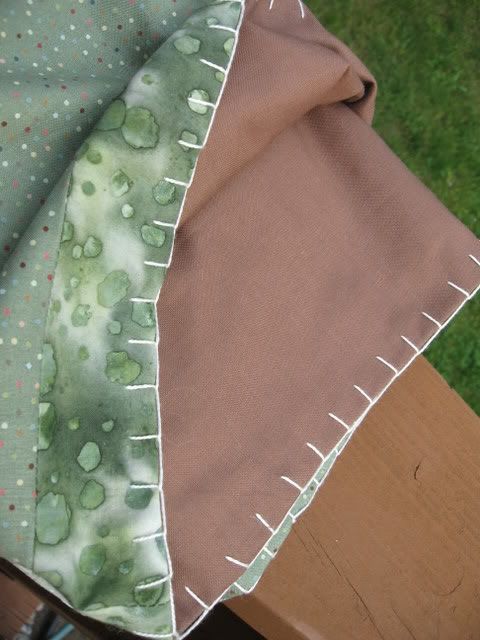 The most adorable triangle bag and it had book holder openers in it! They say "Borrow Read Return":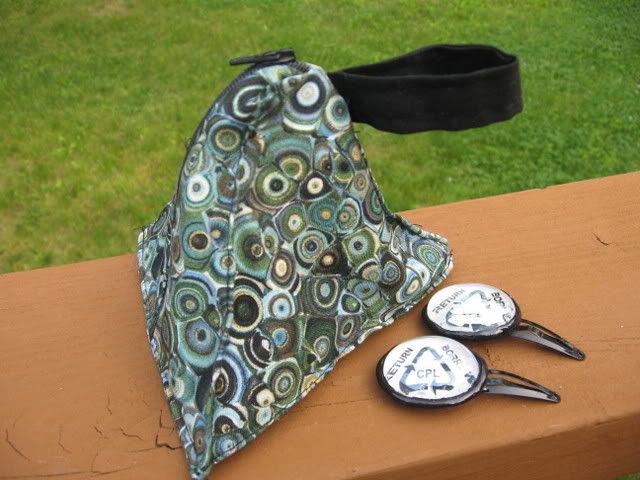 A reading journal - isn't the cover CUTE?? A historical fiction and an application for a library card for her local library - you never know, I may need it someday.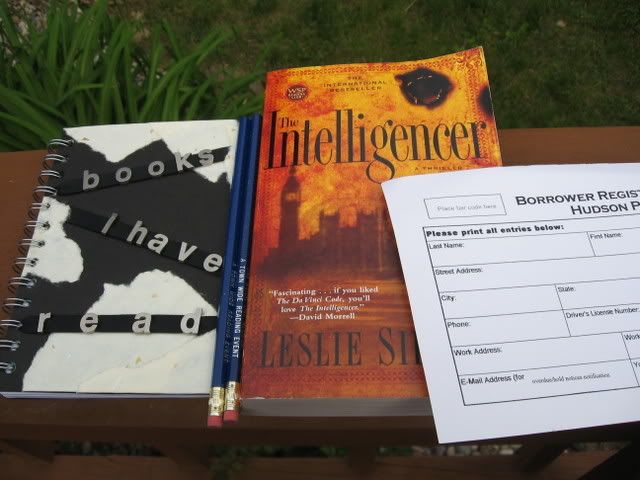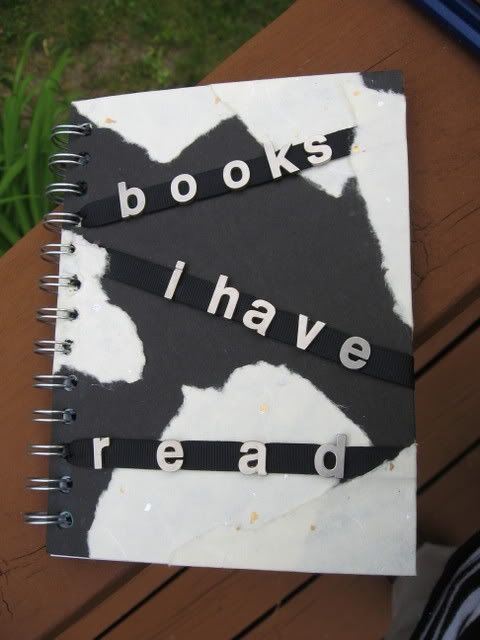 That's not to mention the funny, sweet notes that were included. I am just floored to have had such a fantastic partner!!! Thank you again!