My son built his house from a kit. He included many personalized features and it is really a beautiful house. His wife and I did this mosaic in their master bedroom shower.
One note: the variations in the grout is not mold! It is because the dark grout was still a bit wet when I took these pictures.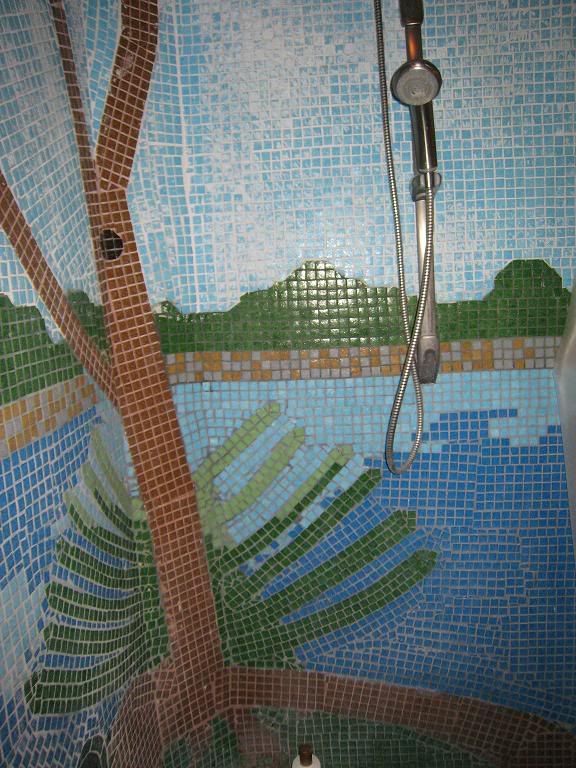 My grand daughter had to be in at least one of the photos!
It took forever to finish but we are pleased with the end result. Let me know what you think!