I've gone a little nuts on my new wheel, I'm still MOST definitely in the realm of 'new spinner' (LOL), but I can feel myself getting a bit better...and I tried plying for the first time/s and adore it!
More piccies on the blog but here are some, with a group shot to start...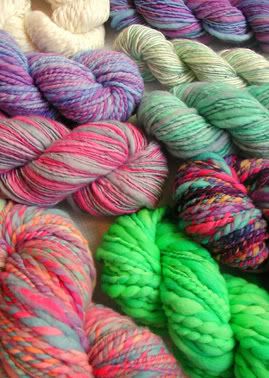 And on the right is 'Fireworks at Night', my first time plying and first time spinning from a batt, which was way fun
78 yards of merino, tussah and glitz, 2 ply.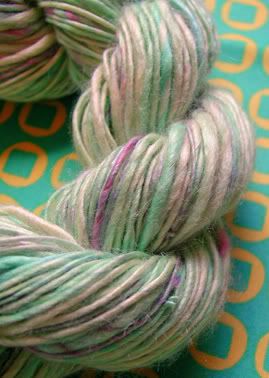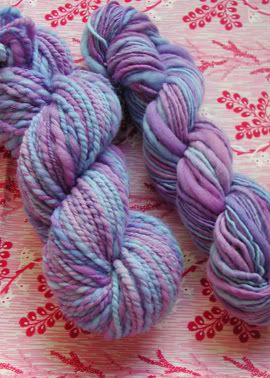 'Neptune' - 120 yards tussah single ply, I LOVE silk, oh my goodness
It was hell on the spindle but as soon as I got the wheel, I was right back at it and it worked out fine. On the right is an unnamed 2 ply with its single ply version on the right, I much prefer the two ply. This is merino and I love the colours.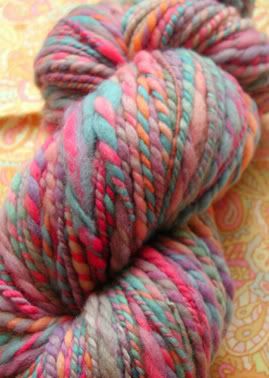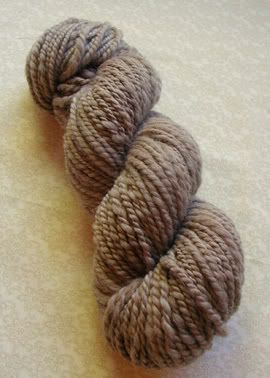 'Carnival' I think is my favourite, 133 yards of 2 ply merino. And on the right is 'Brown Paper Packages' which is 2 ply Western Australian melanin wool, natural undyed in grey.