So I've sewn most my life, but I hardly ever use patterns. I just always kinda wing it
But I decided to buy a couple patterns that I could use this summer, to cut down on my spending. I buy wayyy too much clothing
Well, I am HOOKED! I was SO happy at how nice and easy it was to make something with a pattern! No frustrating myself and ripping a bunch of seams! haha.
This dress was Simplicity 2362, view E. I slightly modified it... which I will go into detail about below.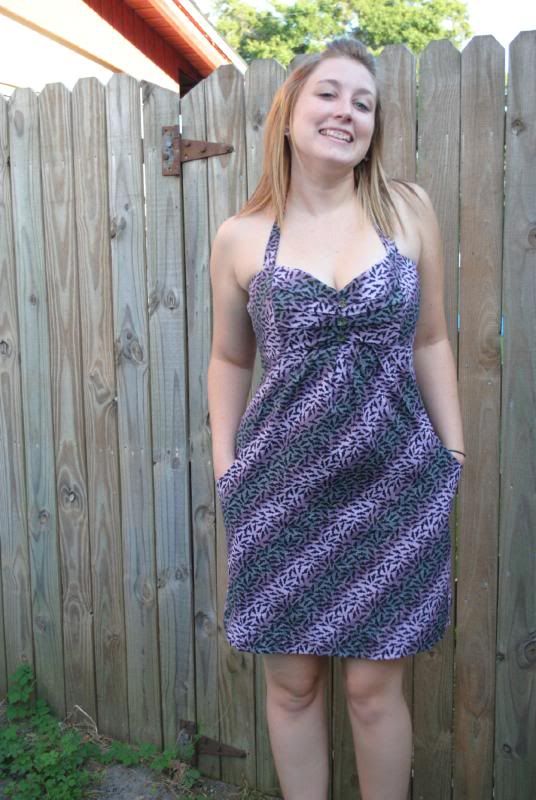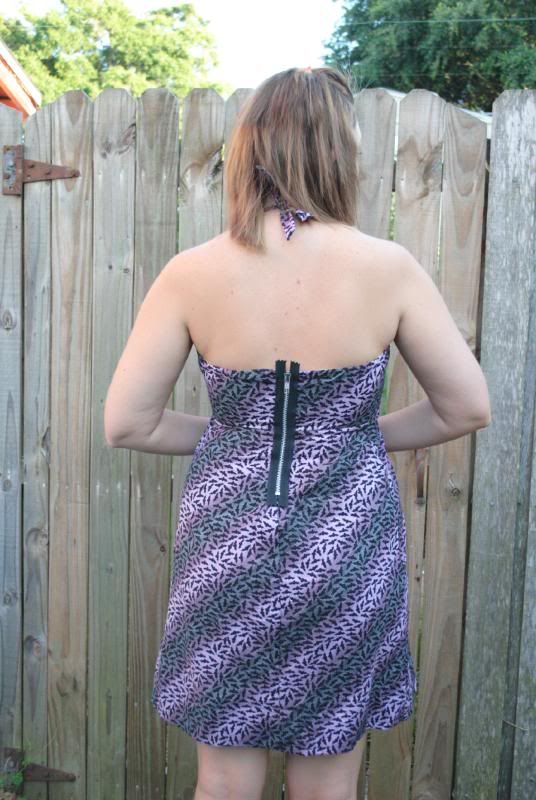 The front has a sweetheart neckline, and little gathers. It fits sooo well! I added 3 limeish-pinkish buttons.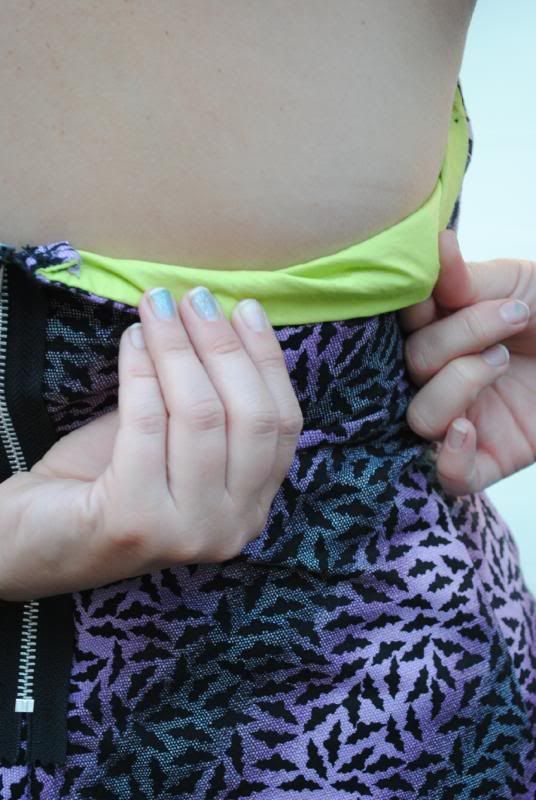 The buttons match the lime cotton lining in the top. YEP!! Fully lined, and faced! BAM! I would never do that on my own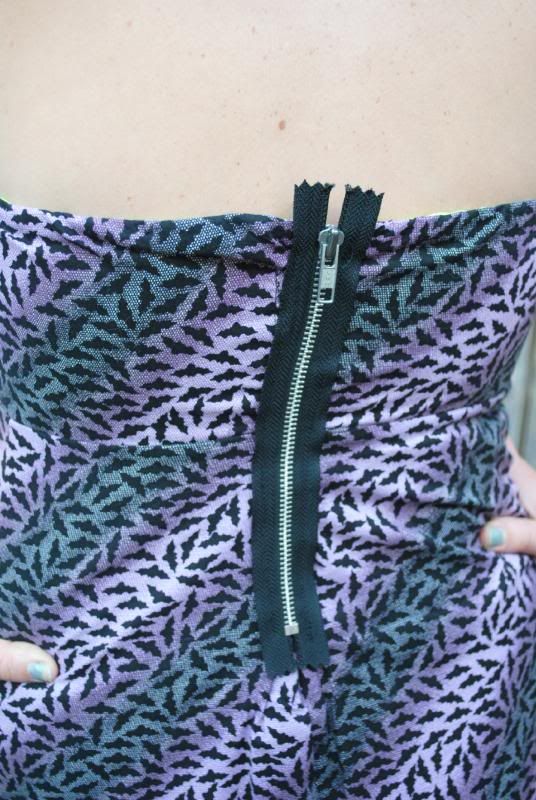 This is where my modification came in. The pattern called for a 12" hidden zipper, but I wanted the raw, metal zipper to show. It was from a pair of bondage pants that an ex wore in high school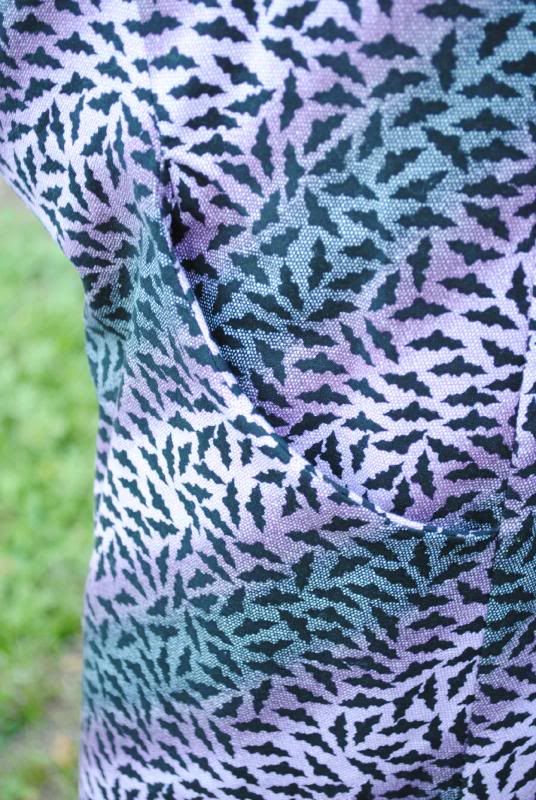 Oh, yeah! What's this?!?!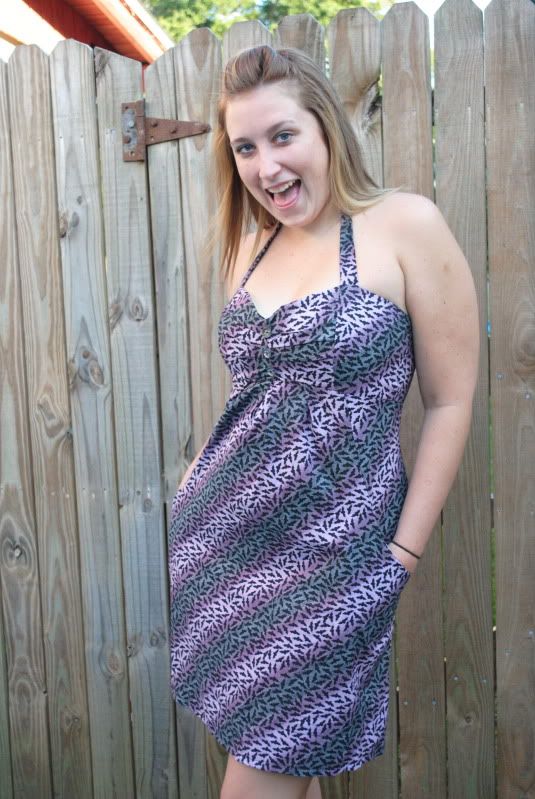 My first real pockets!! I danced around a little when I finished this part! I have never made pockets like this before, and I'm soo glad this pattern taught me how! Plus, I HATE dresses without pockets!
So yeah, this pattern was pretty easy, and the result is SOOO flattering. I wore it out for a friends birthday and was just feeling SOO awesome from the complements. I think I will be making my own clothing a lot more now, it reeallllly pays off, and makes the end result so much more special and worth the money