Here are a few of the things I did for my daughter's first birthday party.
This is actually an "aftermath" photo, that shows the tissue paper pom poms that I made using this
http://www.craftymoods.com/2011/01/cascading-garden-pom-poms.html
tute.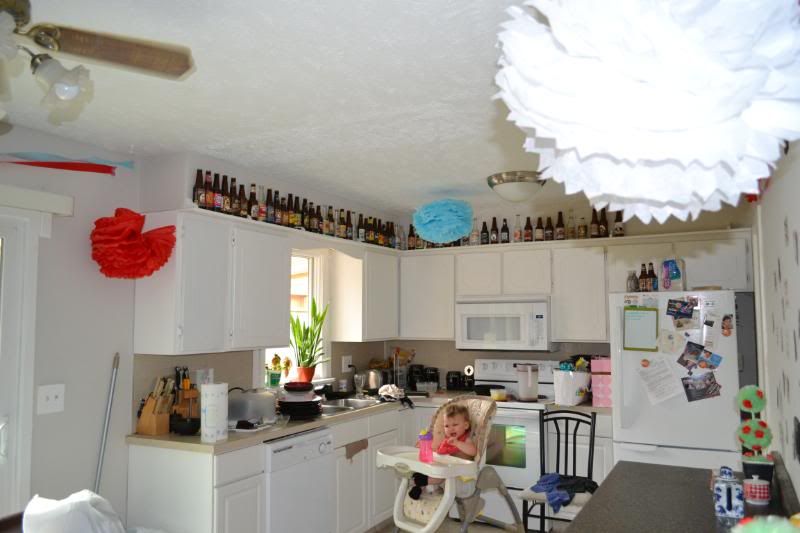 Food!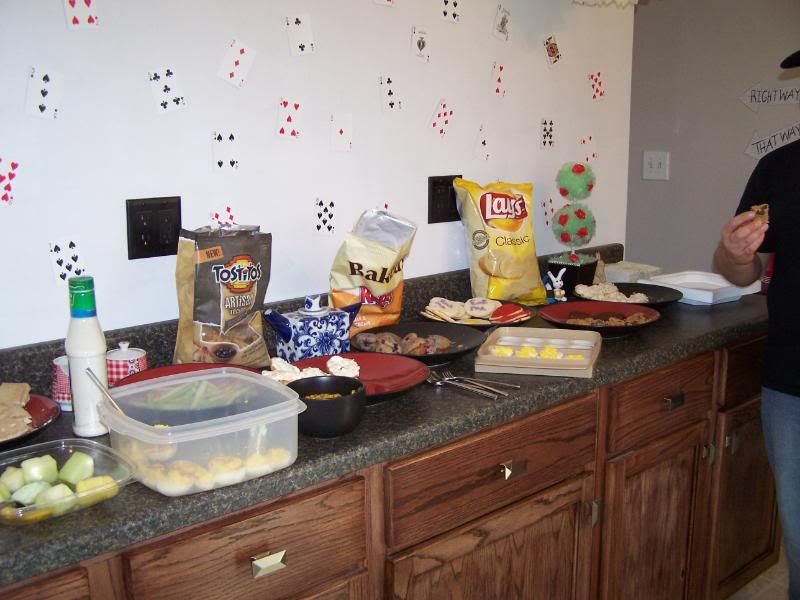 Mini muffins and you can see the "eat me!" cookies too.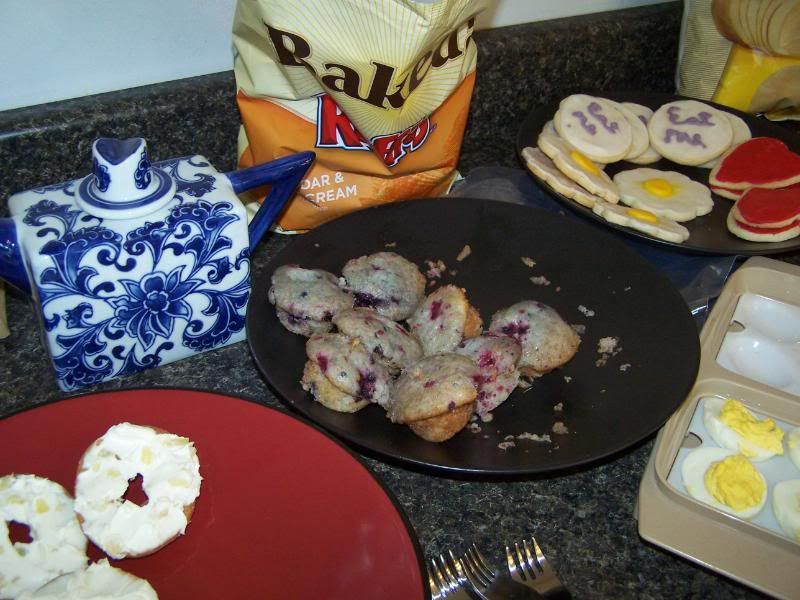 Stuck playing cards on the wall with tape.
Abselom is on the picture frame,
And then there's the chesire cat and the mad hatters hat of course.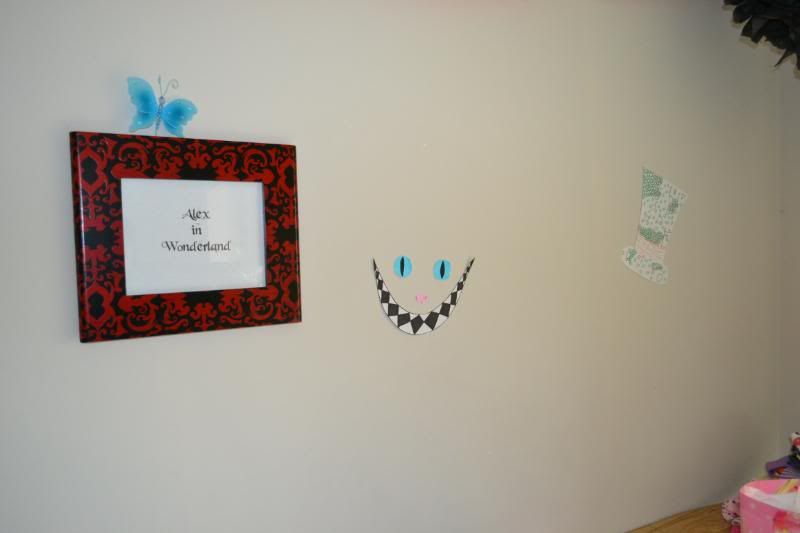 And the crappy directions, lol.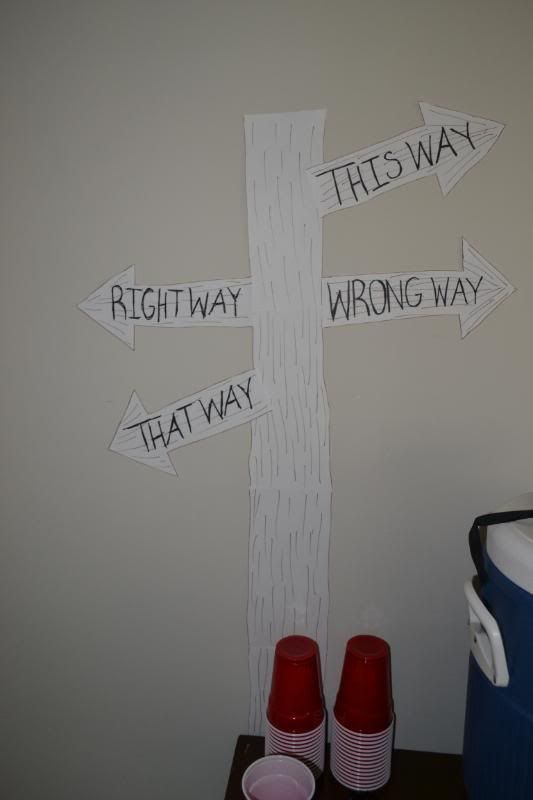 Close up of the rose bushes. I bought some odd white tulle tree thingys on clearance from Hobby Lobby and dyed them green, and painted the bases black. Then I painted some white fabric roses red and hot glued them to the little "bushes."