Hello, Craftsters! I've been lurking here for at least a year, but this is my first real post. Be gentle. I've been sewing for less than a year. Okay, let's get to it.
This is one of my first monsters. He's made of denim, with button eyes, felt teeth, and a heart applique: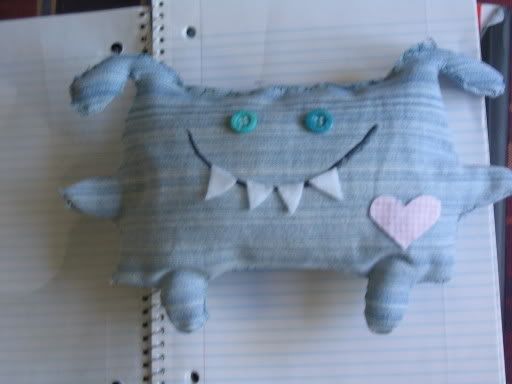 Here's another shot of him: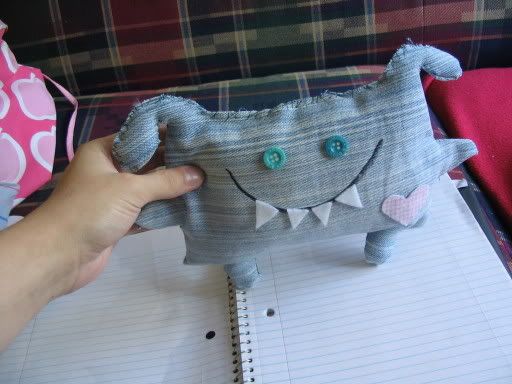 Here's a second monster, in the same style. He's made of a night gown with some pretty buttons glued on: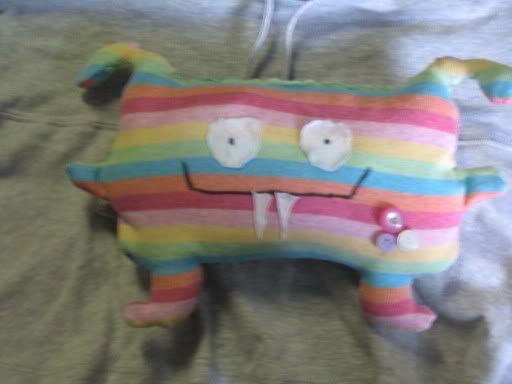 A hat made from the same material: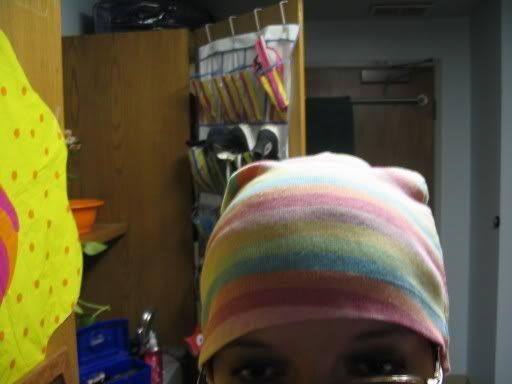 Little felt Voodoo doll. Pins included: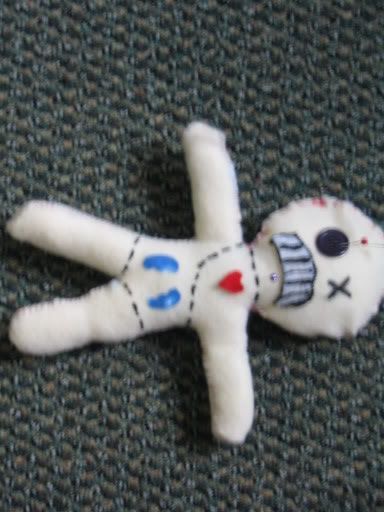 Here is a stuffed toaster I made for my mom. She collects toasters: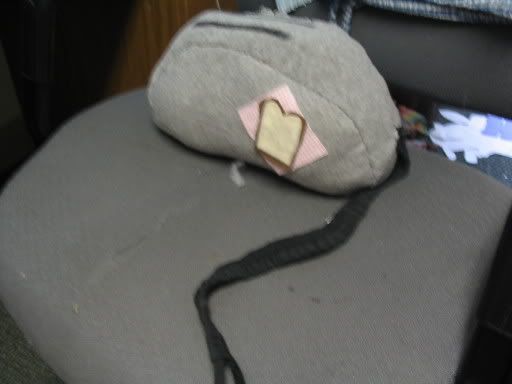 Up-close!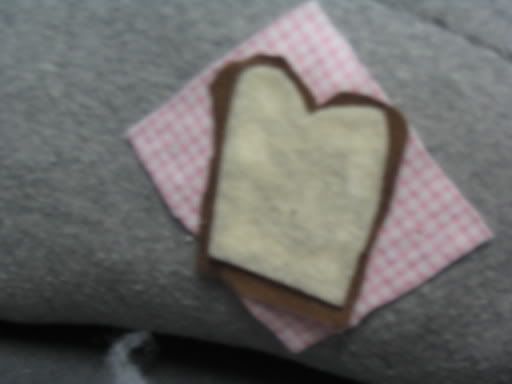 These were inspired by the converse-to-ballet-flats thread from a while back. Pretty simple, I just cut the high tops, stitched on some bias tape, punched a couple extra holes, and laced them with some ribbon.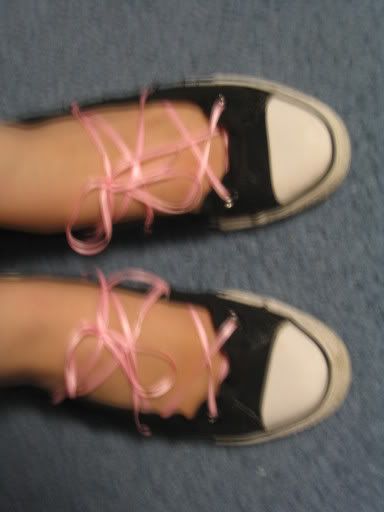 (Actually, I'm now wearing them with some black and white checkered laces I found at Wal-mart)
Here's a Stewie doll I made for a friend. He looks a little off, and I added eyelids to him after this photo was taken-- that made him look better.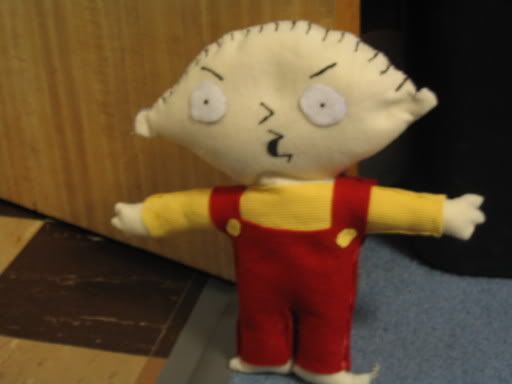 Here's an Elvis bag I made for my mom (she's a big fan)... the inside is shiny gold, of course!: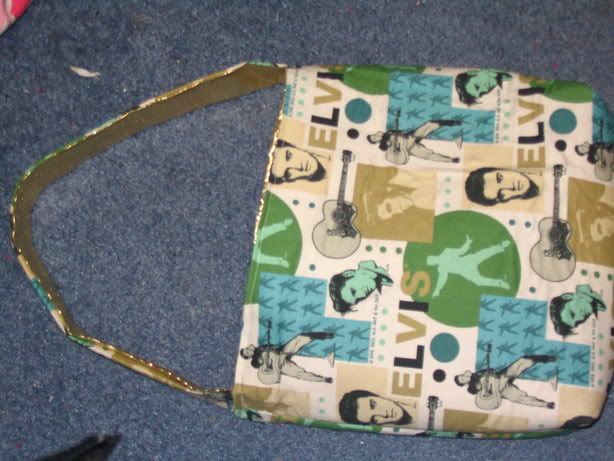 Finally, here's what I made today. It's a scarf made of the softest green fake fur in the world, and it's for a friend of mine. All I did was sew it into a tube (inside out), stitch one end shut, half the other end shut, stitched down it's length, then turned it right side out and handstitched shut. I think it turned our really nice!: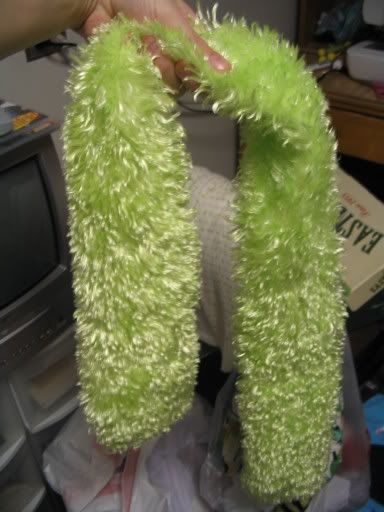 whew. Comments?