Well, incase you can't tell... I'm on a mission to get good with my machine fast!!
Ok, so I have been experimenting with this image that I digitized with SophieSews. I've basically been sewing this same image over and over again, improving it through the software each time. The first time had a lot of issues because I didn't think about size and space, but after three times, this is my best one so far. Problem is, it isn't "perfect" and I don't really know what to do to improve it any farther. I'm not sure if it's how I digitized it in, or if I just need to use different stabilizer, or what. Just... looky! Are the below issues not issues at all? Like, do these things just happen?
Front: My biggest problem is that when you look at the front of the embroidery, you can very clearly see the running stitch that goes around the shapes. You can't really see it in the photo, but yeah. This causes the image to look a bit messier than I would like. I was under the impression that the fill stitch would just barely cover the running stitch so it would have a smoother edge to it, but it doesn't. Is this normal?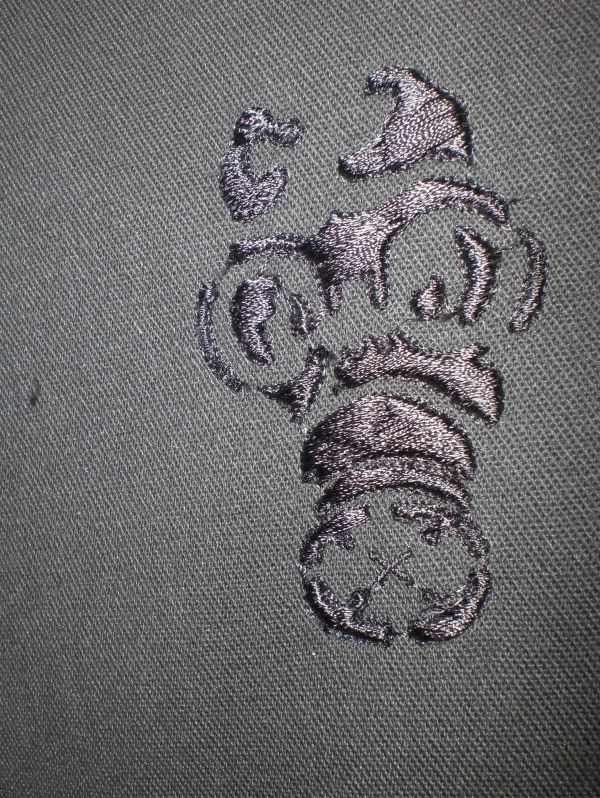 Back: Ok, I realize that I didn't order the pieces very well, hence the jump stitches being everywhere... but my question is mainly about how you can see both bobbin thread AND the embroidery thread on the back. The black is the bobbin thread, the grey is the embroidery thread. As you can see, some areas you can REALLY see the embroidery thread pulling through to the back, and some areas, not at all. Is this normal? If not, how to do go about fixing it?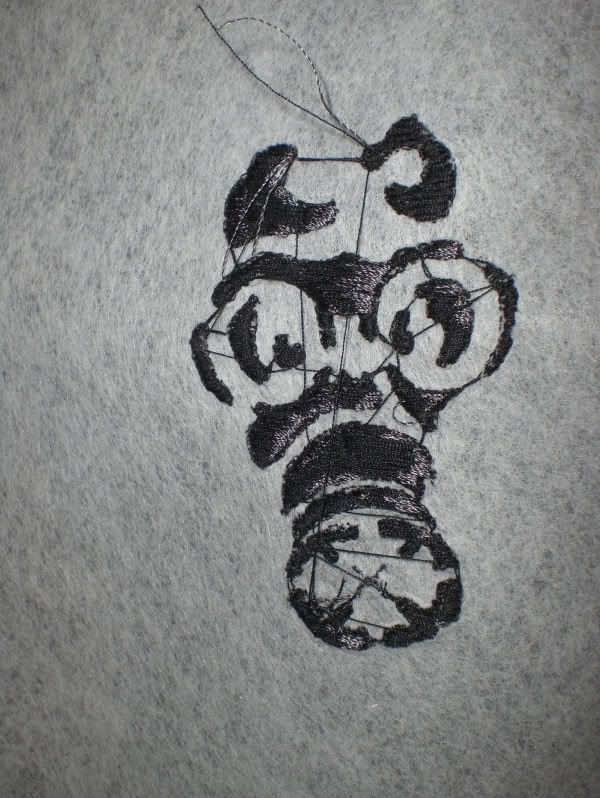 Thanks for the help in advance!