Every since I saw this project, I was determined to do it!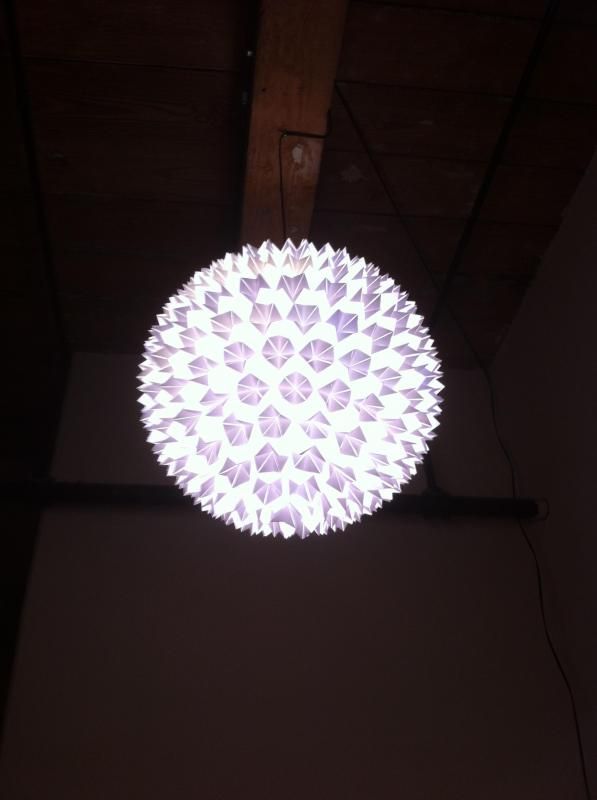 That is a 20" paper lantern covered in 225 origami fortune tellers. I originally was going to use a different lantern, so I didn't think I needed as many, but change of plans.... Here are what 150 fortune tellers look like: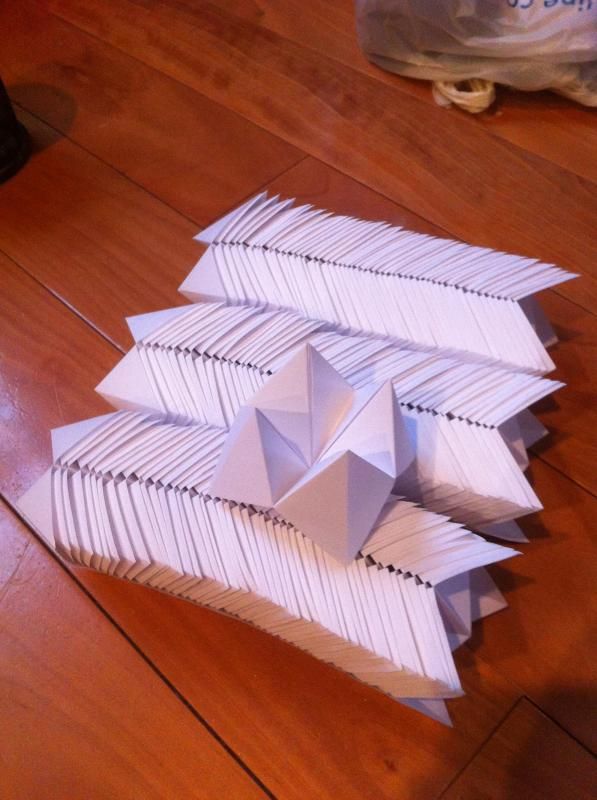 and on the lantern.... not even close to being enough: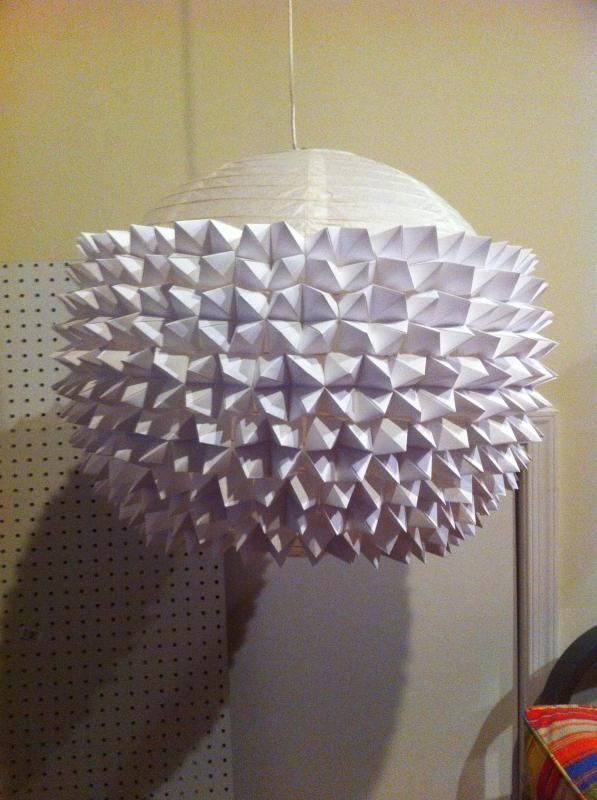 Hung it up, and ended up adding the original lantern as well, here is with and without the lights on: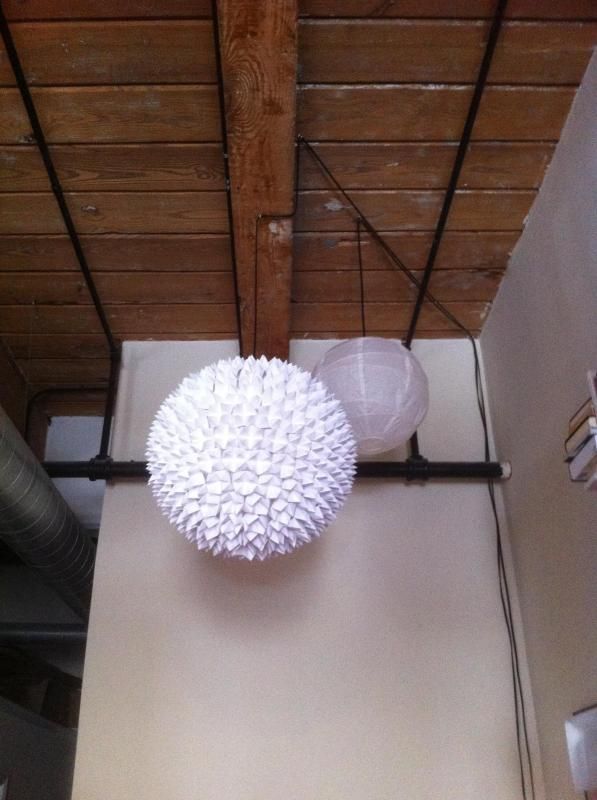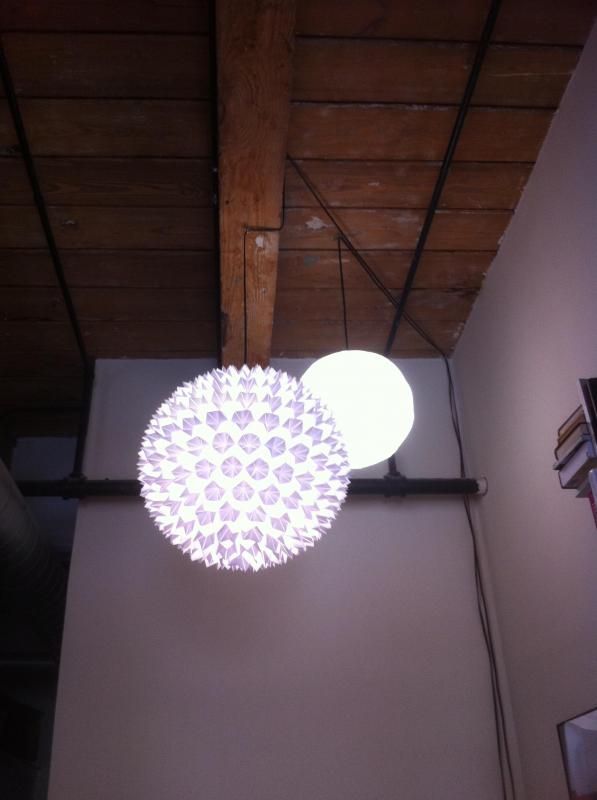 I am sooooo happy with the finished project!!!
Here is the tutorial i referenced:
http://beautifullycontained.blogspot.co.nz/2012/04/fortune-teller-paper-lantern.html
Whatcha think?