So I have decided I would like to make my own dress for prom considering the boy wants me to wear a long one and they are nearly impossible for me to find.

I have a few questions first and pictures as to what I would like top wise but am struggeling with the bottom (suggestions are welcome!!)

I want the back to be low like this
but instead of spaghetti straps I would like the front and straps to be like this dress of Beyonce's
I want the gold piping to go to the small of the back and have a gold line across the shoulder blades to keep the straps in place...I was thinking of doing a deep purple with gold piping.
my next problem is the fact that I have a small chest(barely A) and bigger hips(size 29-32inches) and a larger behind. Although I'm very proud of my assets but they do cause dress trouble (here's a link to a picture...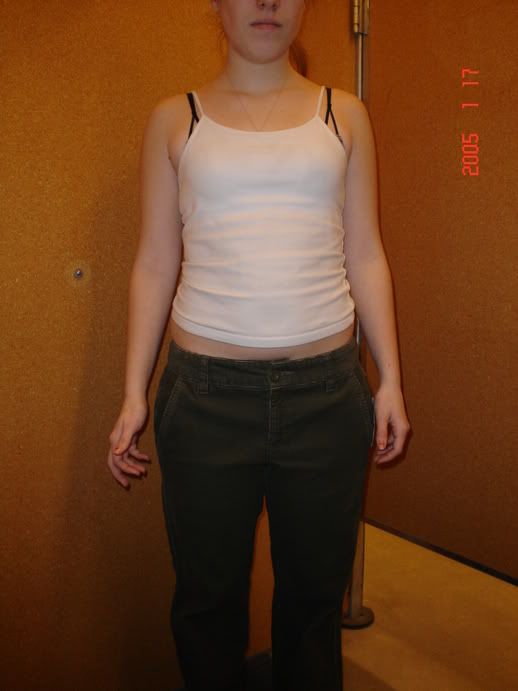 it's hard to really grasp it, but I'm sure you understand)
QUESTIONS
I don't have something to hang the dress on besides a hanger..is that ok?
Is sewing a dress hard?
What is the best fabric to use (I was thinking a satin like fabric so it has some shine)?
does anybody have directions/tutorials on how to start off making a dress?
And last, does anyone have a pattern that is somewhat similar to this?
Would it be better to go to a T length cut and if so would the style I want still look ok?
Can you put something in the chest area so you don't have to wear a bra, or would the gold piping cover it up enough where it wouldn't show?

THANK YOU VERY MUCH!! It means a lot!
--Laura[/color]