I had been asked since November by this extremely nice guy at our shooting club if I would make him a scarf. He wanted something like cashmere or really soft. Not granny acrylic. Right there, he had me. Oh god, I may be a newbie into this addiction of knitting, but anyone who wants good wool over acrylic knows my number.
I had only just started knitting in September and pooh poohed him until I found the right yarn. Noro Silk Garden. 45% Silk. 45% Mohair. 5% Lambswool. Manly colors of brown, gray and shades either side. It has been a real pleasure to work with this.
I started in January and pretty much frogged it about 5 times and really farked it over after the 5th restart because I was distracted by the TV. Instead of ripping it out again, I went to the knitting store and groveled for help. The Goddesses of Yarn fixed my fark up nicely and I was back in business again. It has been my constant purse companion for over 8 weeks as I do a little every day waiting for my kids to get out of school.
I don't know how to add images here successfully, so I shall link it to my photobucket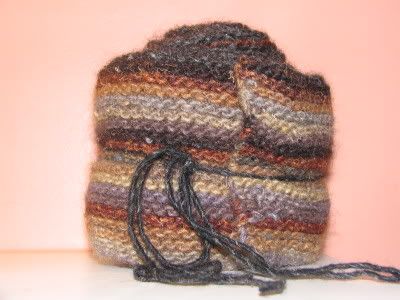 Rolled up.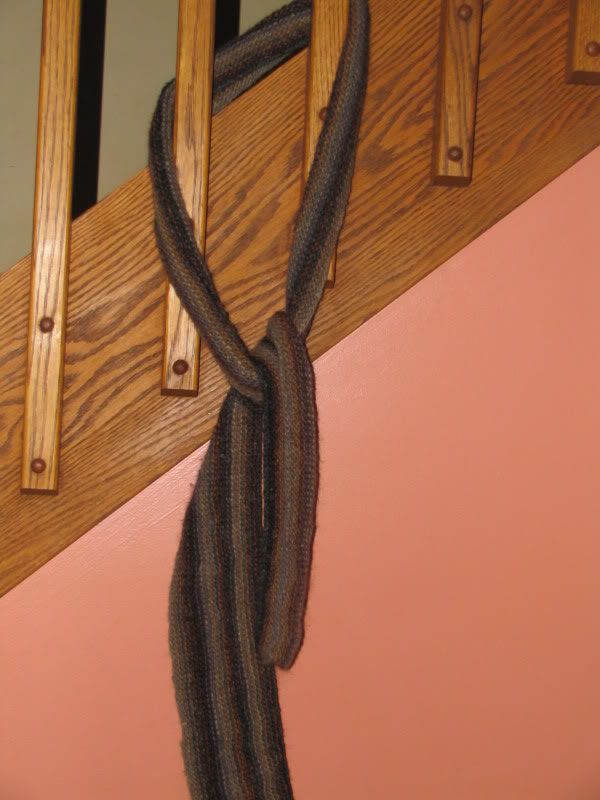 unleashed.
I just cast on 200 stitches on circular needles ( 5 or 7, can't remember. sorry. I have a 1 bit memory drive.) and knit the entire thing. Very meditative.