I just received the most wonderful swap package from animegirlie!!! I feel absolutely spoiled!! So many fantastic geeky goodies!!!
Here's the package all together: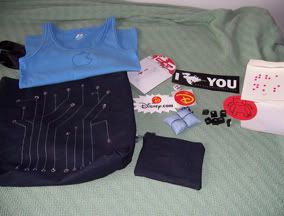 I mentioned that I love apple computers so she made me an embroidered apple tank top!! In my favorite color too! (action shot comming soon!
)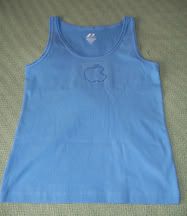 She also made me a gorgeous jordy tote bag with matching ipod holder!! I can't wait to use this to carry books and craft projects on the bus ride to my new job!! The ends of the circuit pattern on the bag are awesome little gears that have been attached with beads! And the iPod case has a shrinky-dink apple charm!! I love it!!!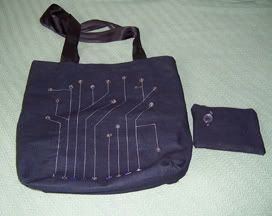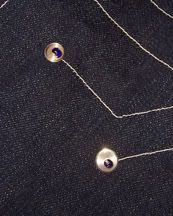 And here are all the great little goodies she sent me!!!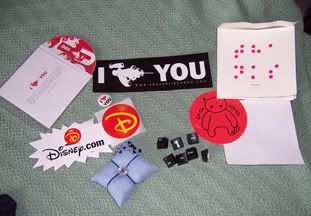 She made me a pin cushion with apple patterned fabric, and matching beaded pins, and keyboard key push pins with my initials, esc, delete, sleep and tab keys! She also sent me Disney.com stickers from her job, apple stickers (the white page), a shot gun love CD, pin and stickers (the CD was great to listen to on my ride from Prov. to NB this morning!!), a raidiohead sticker, and a wonderful braille thank you card (with note)! She even sent me everything in a geekely decorated box!
Thank you sooooo much animegirlie!!! This was such a wonderful package!! Now I can't wait for you to get yours!!