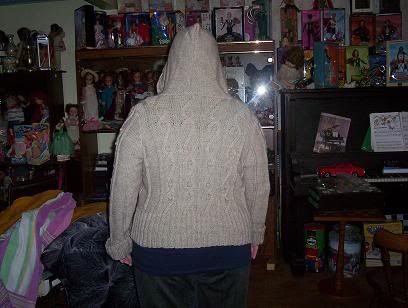 This is my... sort of latest FO. However, since my latest FO is a sneaky surprise for my mum, I canna show it. (She might find it!) So. Yes, here it is: Made from a Paton's pattern, with Paton's Classic Merino Wool in, uh, natural mix. I love the cables. I love cabling. I don't lie the bobbles though. It makes it look like I have many nipples. At least to me...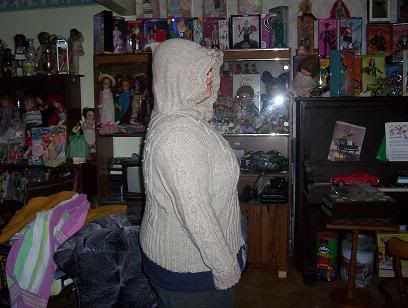 You can see my blocking towel/blanket in the background. And lots and lots of dolls. Those are my mom's dolls. Anyone want to buy one?
Ph33r teh cablz~~~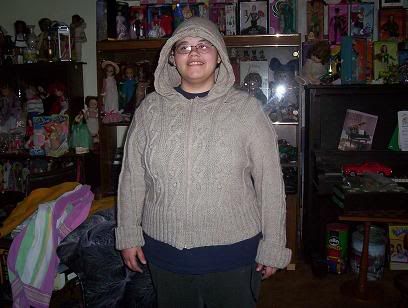 I like it. And if you live in Brantford--go see it. It's going to be hanging up at Len's mill. And you can also lok at my big felted bag, tickertape jacket and biiig long cardigan made out of The Most Horrible Yarn Ever.
More FOs on my blog.
PS: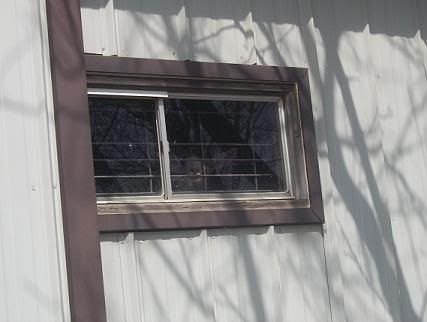 Ghooooost Gooooat!