Here's my stuff.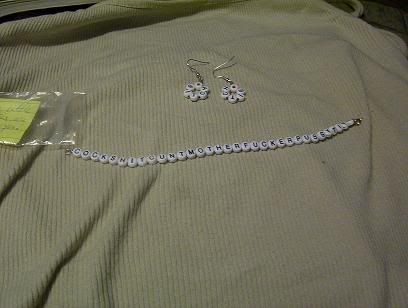 Awesome jewlwery set--is it based on the Seven Words You Can't Say on TV? I really wish I could wear the earrings! They'r ecute!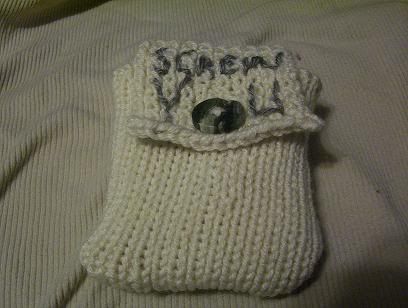 Yeah, screw you! Why screw you?
...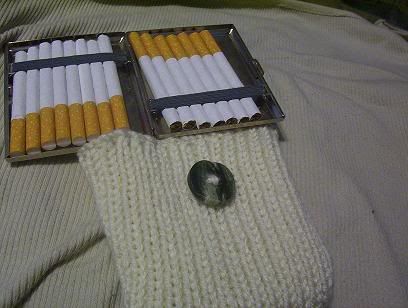 'cause I'm gonna smoke!!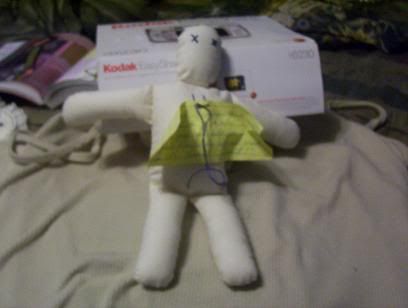 A lovely damnit dall. I think I'm gonna make another hangman's noose and hang him next to my knit voodoo doll.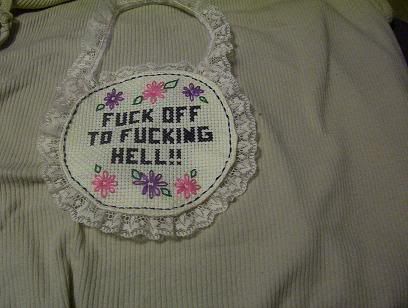 this is adorbale. I thik I'm gonna frame it, useing some old, dainty looking lace as the background. Lovely!
thannks so much for a wonderful swap!!