I got this crazy haircut a few weeks ago from Tarrah at Crazy Mullets in Lakewood, OH (no, I don't work for them, but I had to give them credit). It's a bit more emo than I'm used to
but I really like it. I'd like to get a better pic, but for now...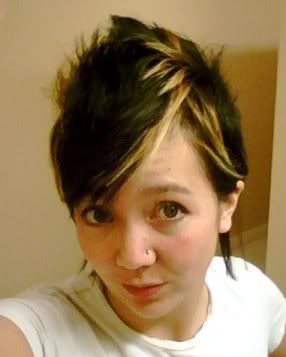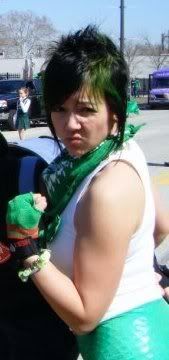 The second pic is me being a goofball in the St. Paddy's parade, but it shows the shape well. And I dyed parts
green
.