Okay, so here are all the cards I've received this month... For some reason, I thought because I had taken pictures of all but the last two cards and resized them etc. that I had also posted to the gallery - I'm so brilliant. So I apologize to my partners for being so delinquent. If it hadn't been for our incredibly organized organizer (thanks WideEyedLife!) it would have totally slipped my mind!
First, "Zen Numbers" from SusanAB - thank you!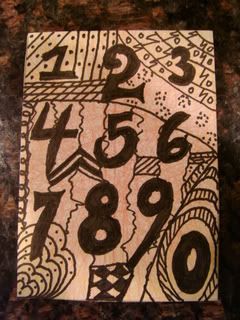 Then, the beautiful "Crystal Winter" from WideEyedLife - wow, I wish I could draw like this... There are sparkles, too - I'm not sure how well they show up...
The very cool addition to my clocks theme from Alchamy513 - I love the darkness and gloominess of this - it's how I feel about the passage of time quite often!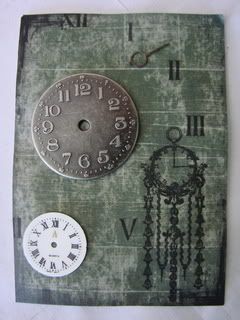 And finally, two cool cards from Suereal - the squid is super shiny (what a cheerful squid!) and the other "70's Banquet" is a bonus - I'm sure glad I wasn't old enough at the time to remember if my mother tried to feed me stuff like this in the 70's - liver in lemon sauce, wow...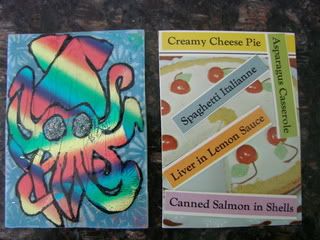 Thanks everyone - and again, I'm sorry that it took me soooo long to post pics - certainly not because I didn't love the cards!