I found my old canvas that I messed up and dislike it. Ofc, then hide it.
I dislike how my necklaces tangles and stuffed into jewerly box. I decided to re-paint it to be flower and add several small nails... bravo! you have a necklace holder almost like earring holder verison.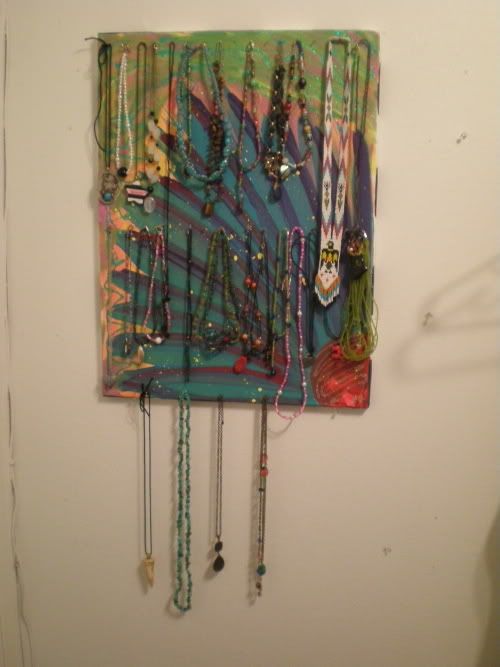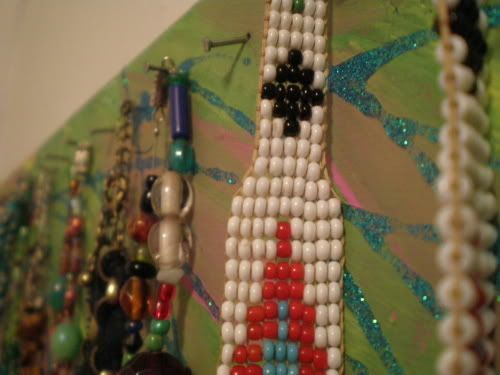 You can see some crooked nails, Im not great with hammer and nails. I thought I did a great job on it.
simple tutorial:
1. re-paint your canvas (if your canvas have pictures on it)
2. paint whatever picture you want the canvas to be. Let it dry. (mine is flower)
3. check where the wood support is. (my canvas have a middle wood support)
4. measure your canvas and mark the spot where you want the nails to be. (my nails is around 1 inches aparting)
5.hammer away!