Sorry no before pics, but its not hard to picture.
This was a former purple stretchy synthetic fabric top aka.
The turtle neck teeshirt
.... . sorry to those who like these kinds of tops but i made this. took me no time at all... yes i'm a camera skank, hence all the pics! comments welcome!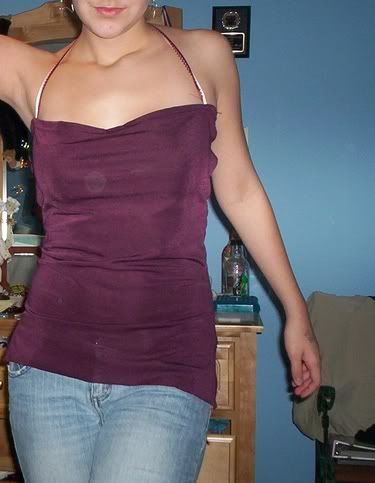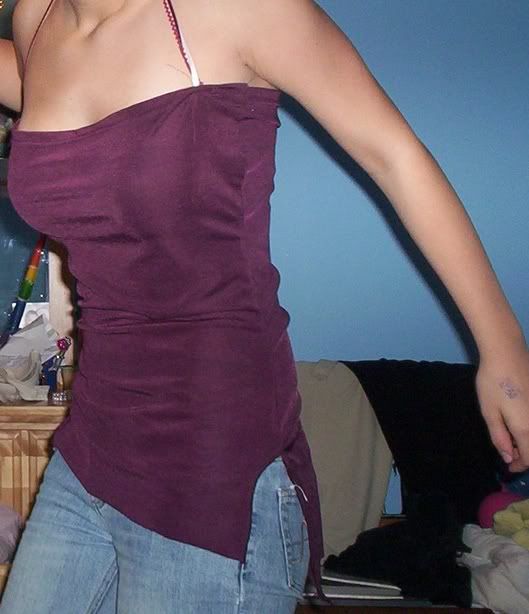 gimped out pose up there... trying to show the side?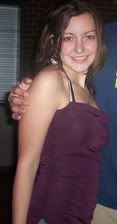 the prettiest part, the ribbons YAY: