This is one of the most wearable pieces I've ever made. A lot of my other projects have been one-time or one-day things, but this is one I think I'm going to be wearing to a lot of places. (Minus the wings and crown
) These pictures were taken by my good friend and wife, on halloween day. If you'd like a more exciting look, click
http://www.youtube.com/watch?v=zK5whnecto8&eurl=
for a video of my costume.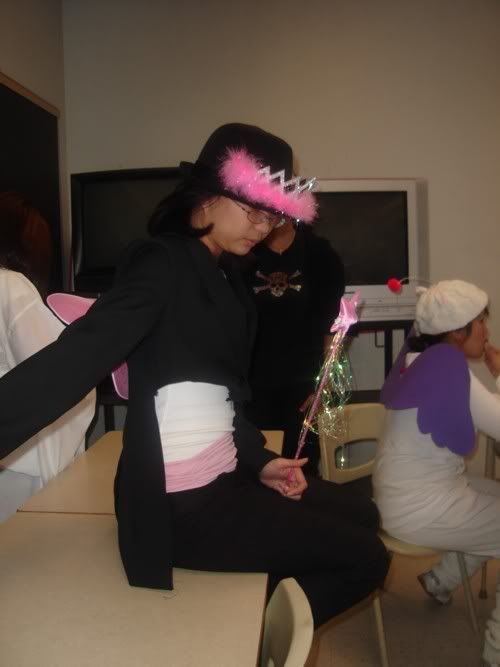 The side view of my tuxedo top. I reconstructed the jacket and made the pink cummerband, which has elastic at the back.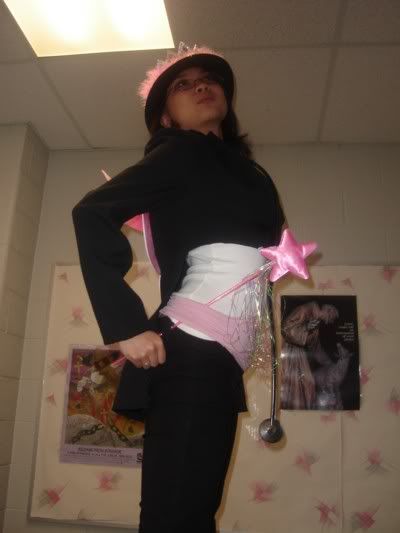 Three Muskateers pose!!
The video protrays the costume best, because it shows it from all directions, and I zero in on each piece. Thanks for checking this out!