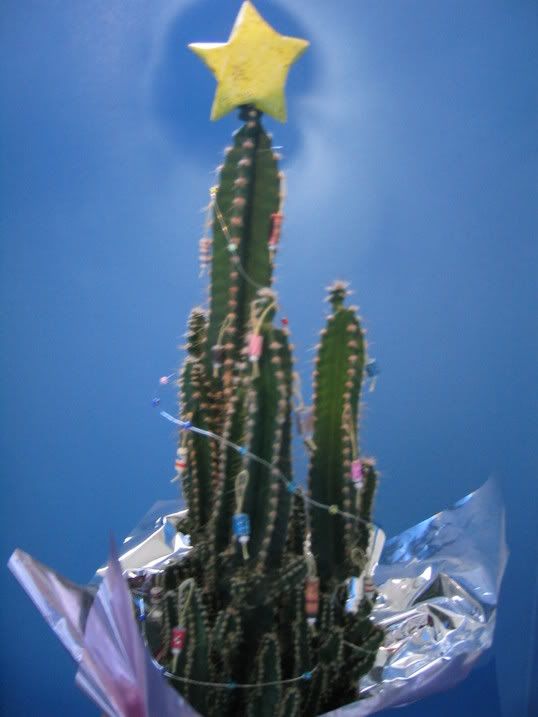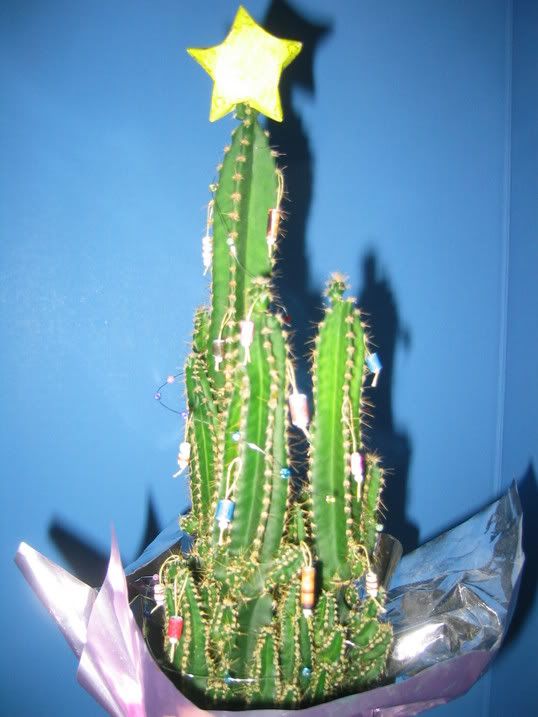 (my sister made the star and the string of beads just because she wants credit)
Tutorial:
1)make paper beads: Roll up strips of paper and glue the end. Fold a piece of string in half, then knot the end. Put a seed bead through it (to keep the paper bead from falling off) then put the paper bead through. You can hang the beads at the cactus thorn things.
2)make a string of bead "lights": Take thin wire and loop seed beads through it about an inch apart. Double loop it. Wrap the wire around the cactus and fold the ends of the wire. Don't stab the poor cactus.
3)make a folded star: Tutorial here:
http://www.dltk-kids.com/world/japan/morigami_star.htm
Cut a + shaped slit on the bottom of it, and place it on the cactus.