I finally had my party. Here are some pictues: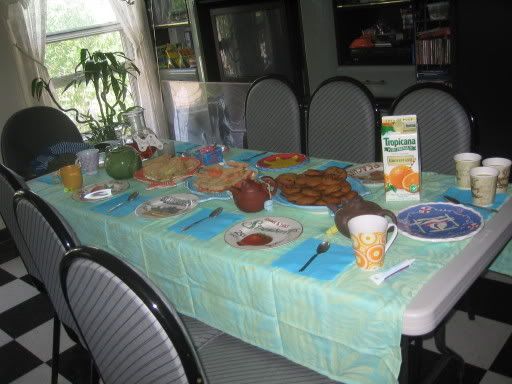 I managed to find random cups and dishes. There were 3 different tea pots and a pitcher if iced tea for those who don't like warm tea. I don't know if you can see it, but there is a drinkme sign next to the green tea pot and pitcher. Two platters of finger sandwiches that were very good. Chocolate chip and gingerbread cookies. My guests came dressed like circus freaks
, but none of their pictures are up.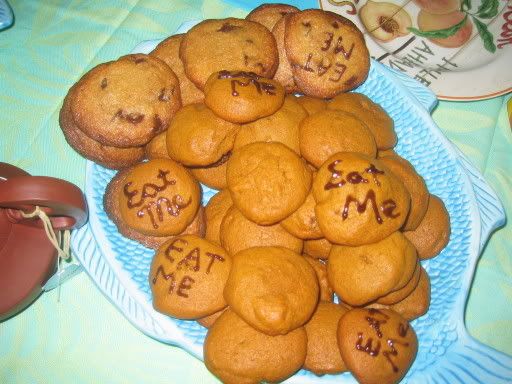 The cookies say eat me.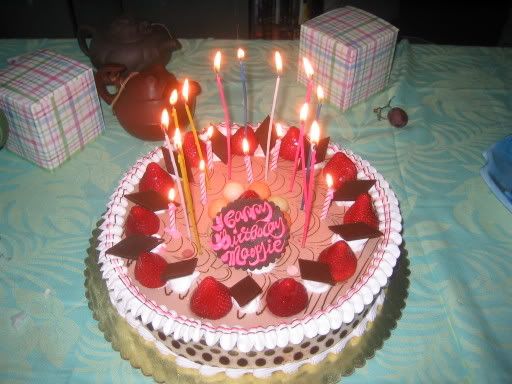 The cake looks like black diamonds/red hearts kinda thing.
Later, the cake caught fire because of too many sparkler candles. I hope this party has inspired some of you to have a mad tea party =)