Wow this is going to be a very high quality swap. The Firefairy stuff is ace! I'd like to know how to make the firestarters, they'd be a great gift for my husband.
Anyway here are some photos of the lovely stuff I got from Cupcakeaccessories.
A foxy box, with hand-drawn pictures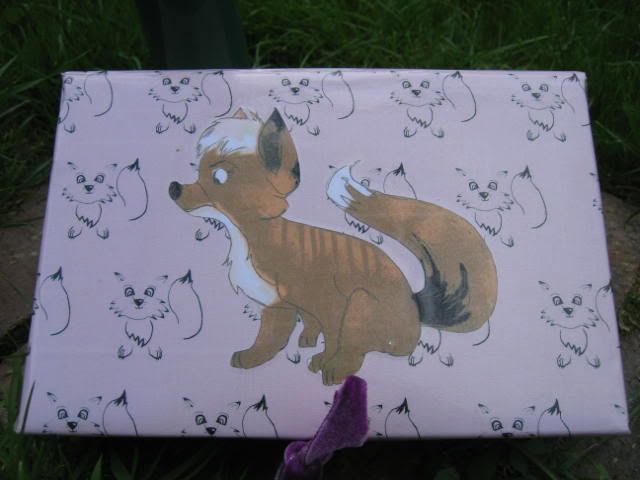 Inside I found a brilliant polymer clay ring
and matching bracelet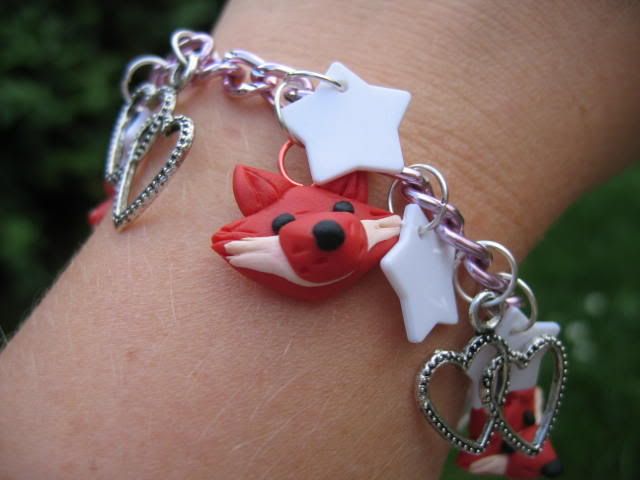 a notebook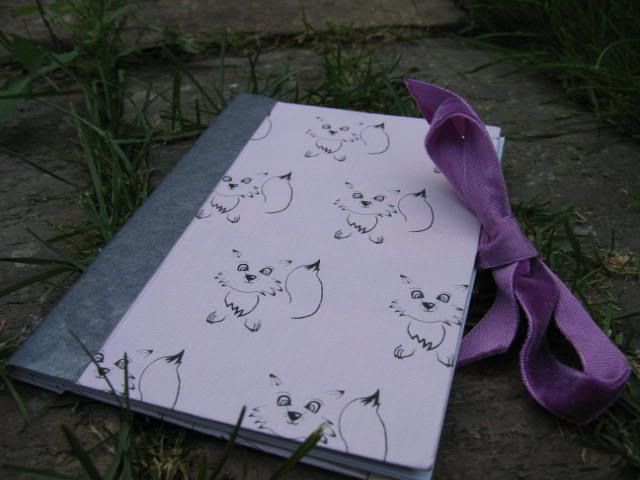 A rubber (eraser to you Americans
) made of eraser clay. Superb.
and embroidered gloves and pincushion. Cupcakeaccessories said they aren't part of the 'official' package as she wasn't happy with the embroidery, but it look pretty bloomin good to me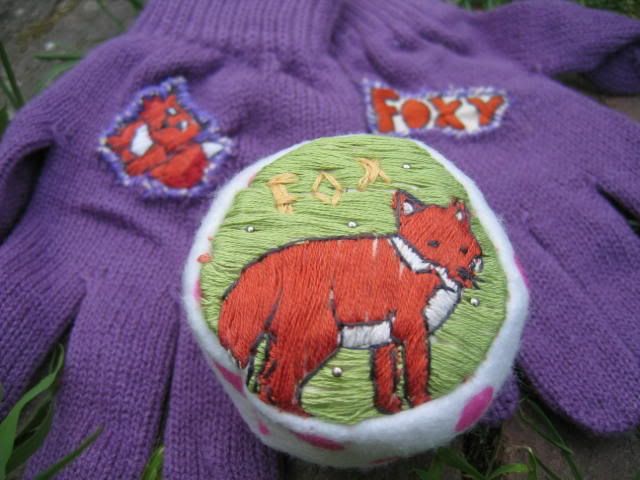 And this is what the box looked like when I'd emptied it: lots of lovely sparkly bits and stickers and a scented sachet to make it all smell nice.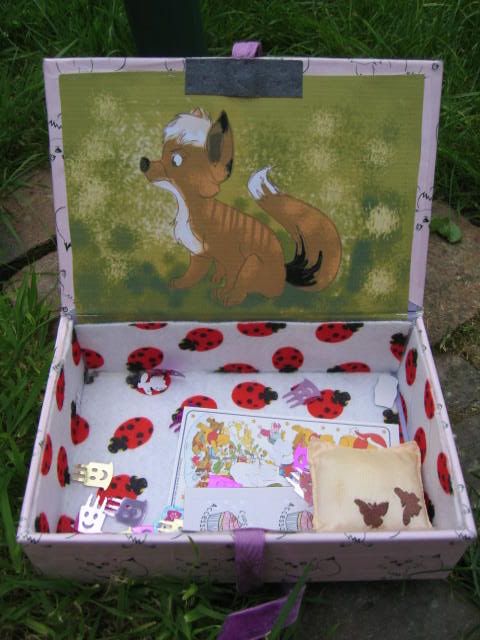 aren't I lucky?