I found this corduory on clearance at JoAnn's. . .At the store it told me it wanted to be pants, but when we got home I managed to convince it otherwise.
I had seen Shakespear's adorable corduroy peasant top(
https://www.craftster.org/forum/index.php?topic=219520.0
), and my daughter was in desperate need of some new winter dresses--thus was born the corduroy peasant dress.
I happened to have a pattern for a peasant top, so I used that and just attached a basic tiered skirt. Instead of shirring like Shakespear used, I did elastic casing around the neck and sleeves. I did do some shirring around the waist afterward though, and I'm really pleased with the difference that made.
Though really it's the bedhead and the plastic dress-up shoes that really MAKE the outfit.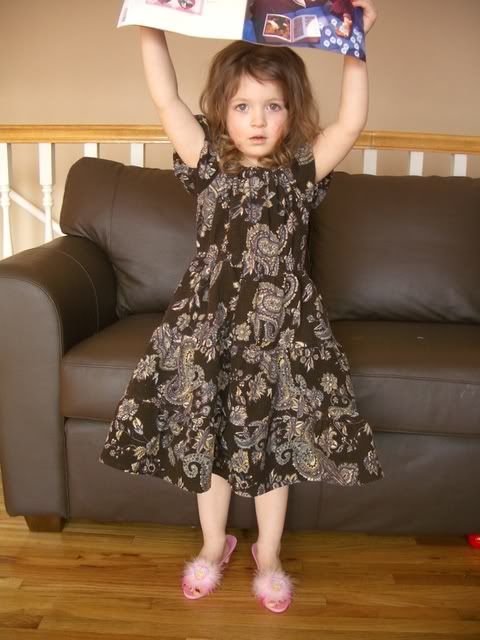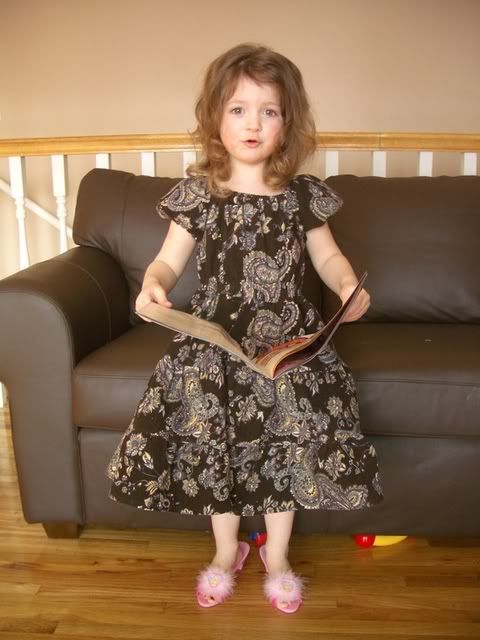 (She was actually happier with the dress than she lets on these pics--just miffed that I was interrupting her while she was trying to read.)