This year has been an adventure in the crafting department for me-- after ignoring my sewing machine for about 2 years, I was determined more than ever to learn how to use it. Many projects were made and celebrated, and some were completed half way and then ripped apart in an early morning over-caffeinated haze. Either way, I knew my Christmas crafting this year had to be something sewn (relatively quickly, since I tend to procrastinate in every department of my life), and I was looking for something fun that could make its way into being a tradition of sorts. And with the addition of my adorable niece to our family, I wanted something for everyone-- even the 6 month old.
Alas! Christmas stockings were the answer! After many, many trips to the fabric store, I found material to reflect the personalities, hobbies, or interests of each stocking recipient. I originally bought a faux fur for the strip around the top that was very classic, but since it shed like crazy, I figured it would be a cruel act to use it... the excitement of opening stockings would be ruined by the fact that you would be covered in white fur for the rest of the day. Instead, I went with a fabric that had a shearling/sherpa feel to it, and although I was hesitant to use it at first, I am very, very happy with it now. I didn't want to spend $18 for the pattern I wanted, so I just made my own by tracing a $2 stocking I found at the fabric store and adjusting the size a bit (my family goes a bit overboard with stockings). The most time consuming part of this was cutting out the fabric... otherwise, each stocking took about 20 minutes total to pin, sew, and tweak.
This is mine. I used this fabric for my first big sewing project (a halter dress), and am still in love with it.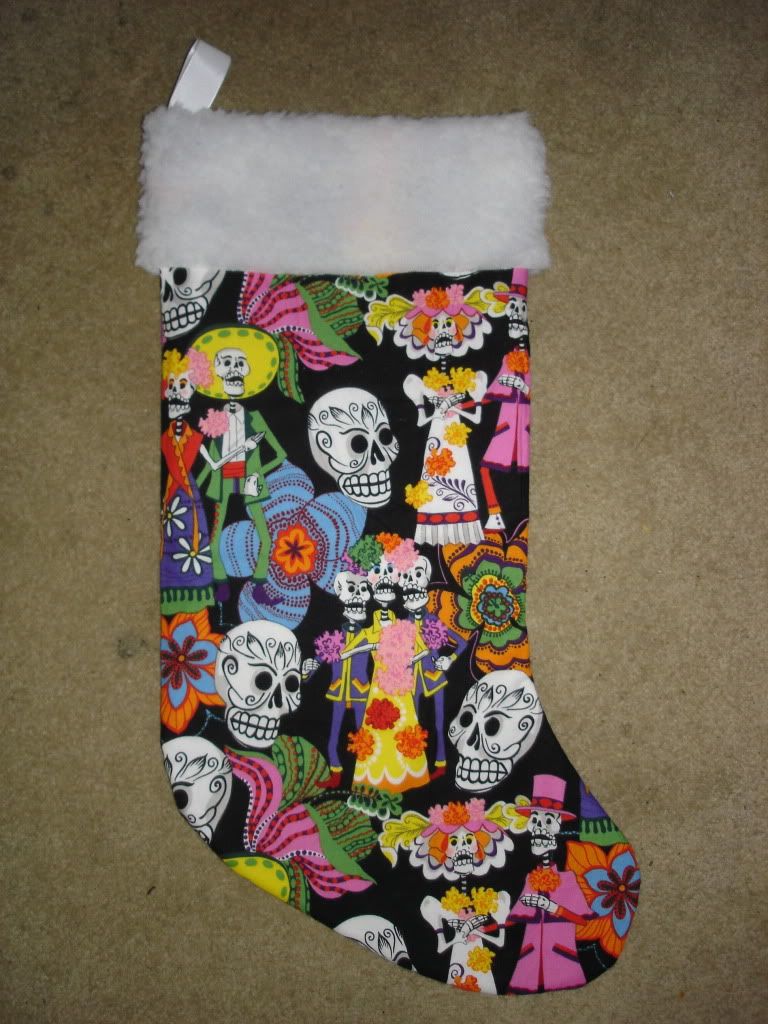 This is my boyfriend's stocking. He is a science junkie, and I fell in love with the colors of this fabric.
This is my mom's stocking. Her most prized possession is her shoe collection.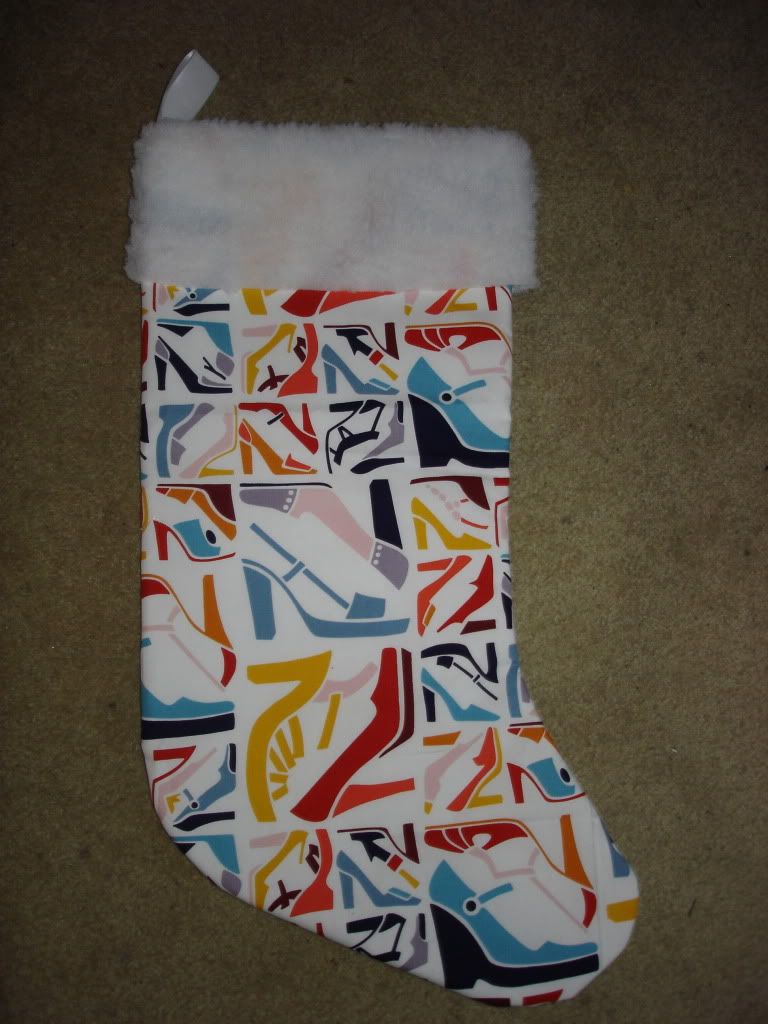 This is my step-dad's stocking. He is very outdoorsy (we call him the Great White Hunter). I was unsure about this fabric at first, but I think it turned out for the best... I really liked it once I added the white around the top.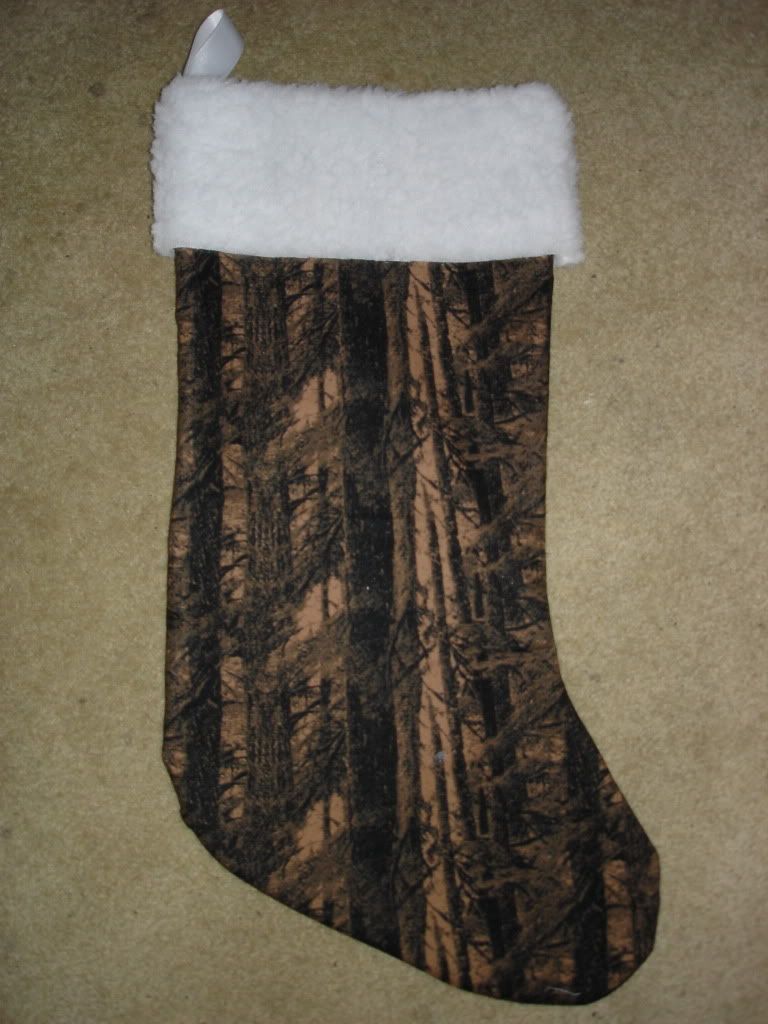 This is my sister's stocking. She is a yoga fanatic, and this fabric just caught my eye... I love the variety of imagery.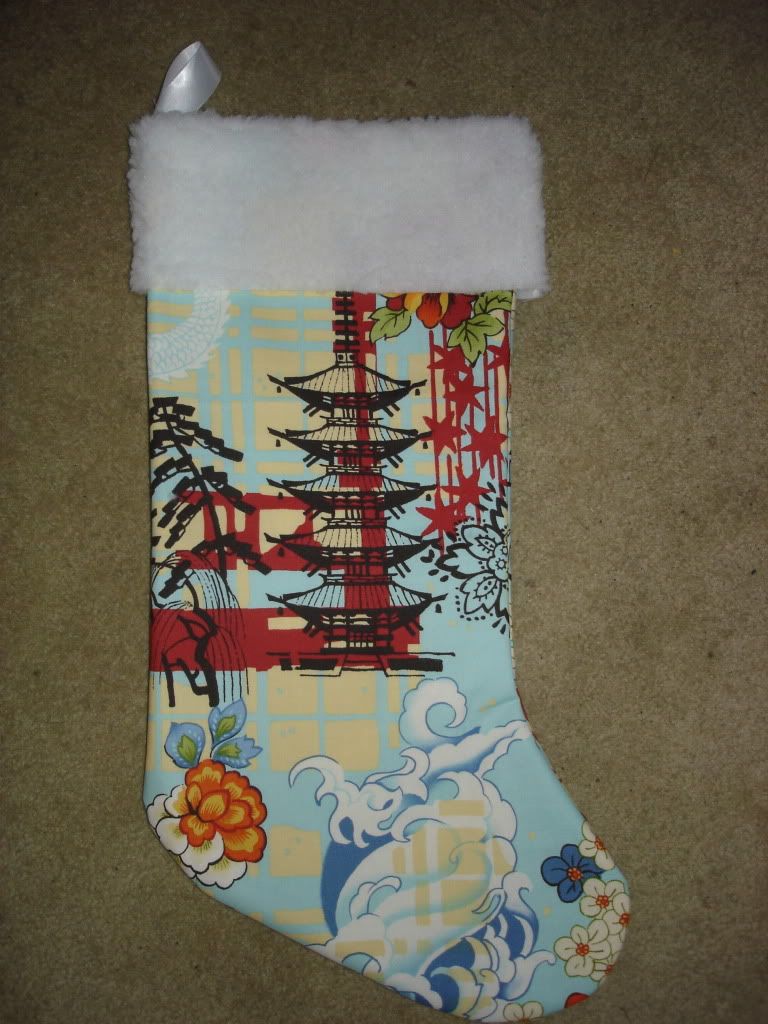 This is my brother-in-law's stocking. He always jokes that he's a hustler and a big money kind of guy, and when he first started dating my sister years back, he had a rapper persona figured out.... it has been an on-going joke for years.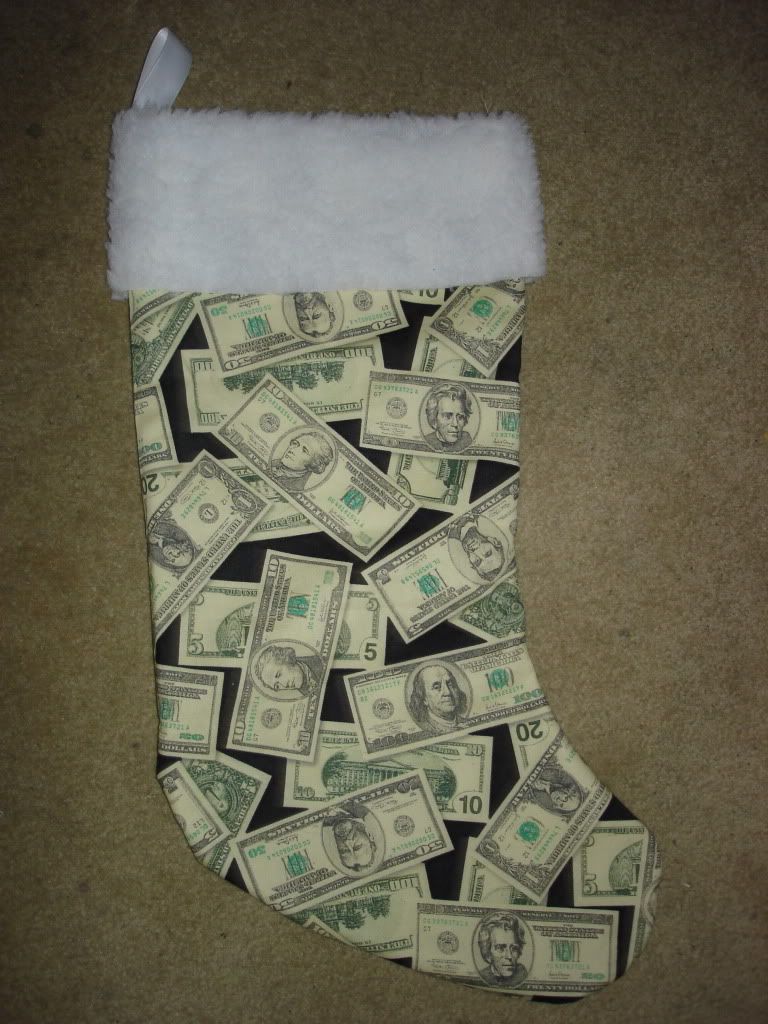 And lastly, but certainly not least, this is my niece's stocking. With the addition of her to our family, the "magic of Christmas" is back. And since her mother/my sister is obsessed with Peanuts, Im assuming she will grow to love them too (and if not, I can take another 20 minutes to make the stocking she wants!).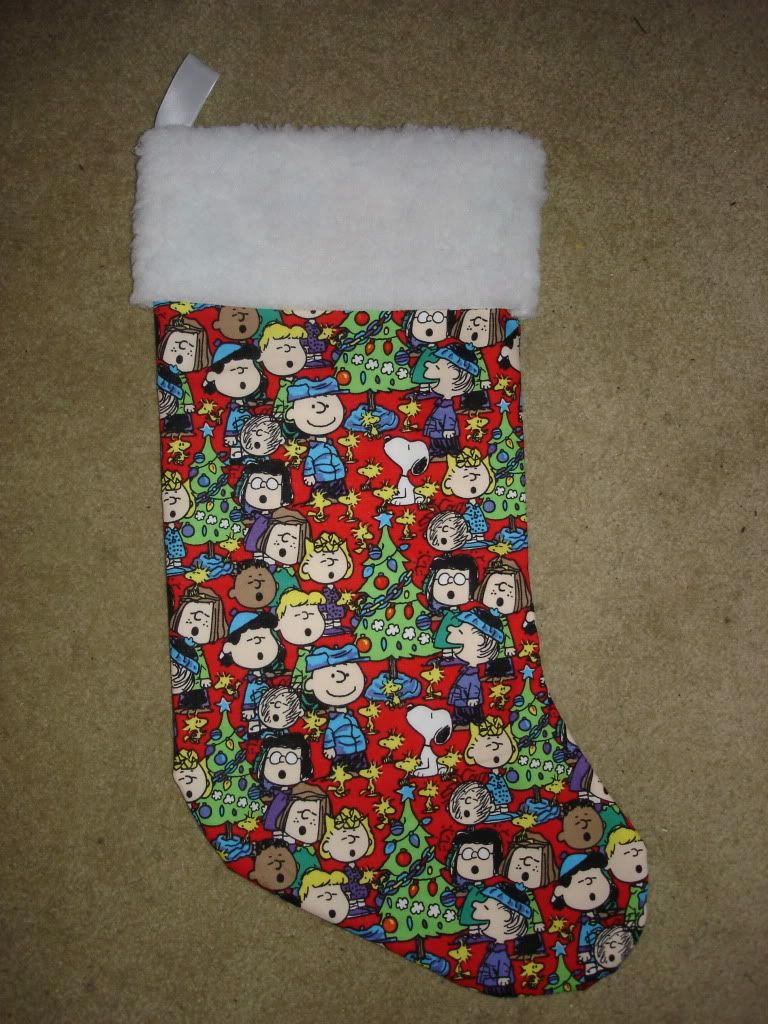 I realized after taking these pictures that I was in a rush (I completed these about 5 hours before I had to give them to my mom). The white strips are not as uneven as they look-- I promise! And the flash makes the white look very sheer, so I may line the back of it after Christmas (I know it is after Christmas technically, but my family has not celebrated yet due to the fact that every member has had the flu since Christmas Eve). I plan on re-evaluating them and perhaps resewing so that they are a little more uniform and clean looking, but I think I may just ride out the glory of actually completing a Christmas project on time for a week or so, and then revisit them.
Thanks for looking, and reading through this!