A couple of boy shirts Ive made.
The first is made of a see through mess. The front half has a black lining with spider screen printed on it. The spider can be seen through the mesh.
front: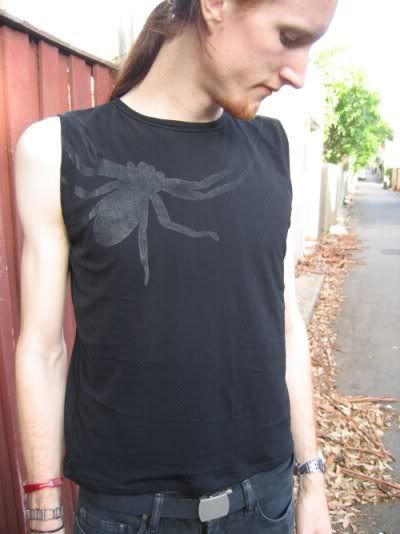 back (is see through):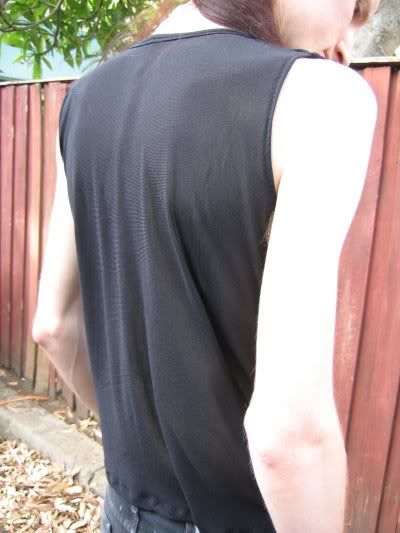 Second shirt was a shop bougth shirt which i added plastic toy spiders too!
close up of spider under plastic: