I'm excited to see this thread. For the past few weeks I've been working on this sweater: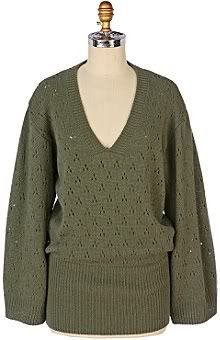 I'm using KnitPicks Wool of the Andes Bare worsted (I dyed it a purplish-pink shade with Kool-Aid) on 3mm needles. Hence why it's taking me so long to finish. I tried with larger needles but then the lace pattern ended up being too loose so I had to size them down quite a bit. But I'm using a basic drop-shoulder sweater pattern, with v-neck shaping and the clover lace pattern from one of the sweaters in SnB Nation. I've finished the front & back and I'm now on to the sleeves only to discover that I didn't order enough yarn to complete the project, so I've got to put in another order before I can make anymore progress. I'll try to post some pics of my WIP over the weekend.
I've also got another Anthropologie sweater cast on: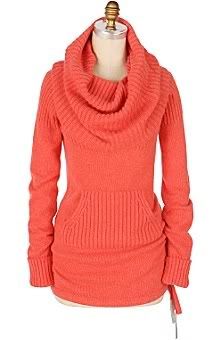 For this I'm using Elann Devon (sport weight!) in Olive. I just started it last night so I'm not sure where it's going yet. I'm quite excited about this topic though!