Woohoo! I got my much-awaited swap package from Germany, and was it ever worth waiting for! I got delicious German gummis, kindereggs, cinnamon stars, and my favorite flavor of Ritter Sport--peppermint.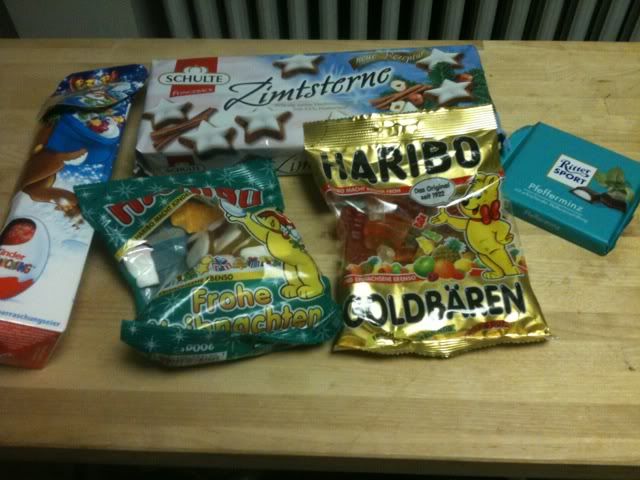 Also a stollen, holiday edition mini Rittersport bars and the GORGEOUS crochet covered snack container glamis made. It will be a holiday tradition to fill it with awesome sweets!
She was even nice enough to send Maxwell some German dog snacks! He'd say "thanks" if he weren't too busy chowing down on them (and burying them under blankets around the house.)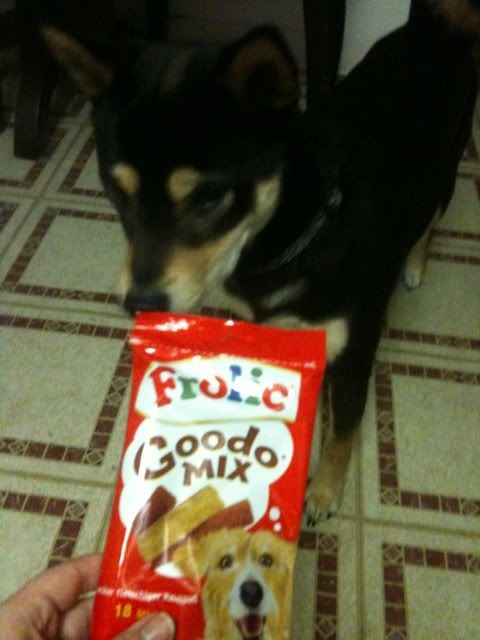 THANK YOU so much for the amazing goodies!