my daughter is the most awesome kid (but thats my opinion) and when she wanted to play cinderella dress up, i decided to take it to extremes.
one pumpkin patch, one pair of decidedly non glass rubber boots, one awesome pretty little girl in a blue princess dress, and a nice image story.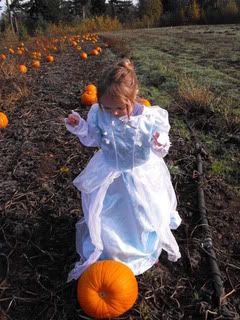 this pumpkin is much too small!!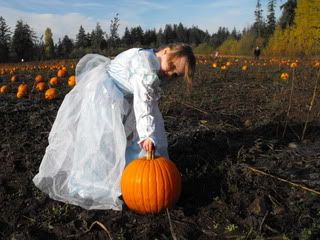 the pumpkin is supposed to carry the princess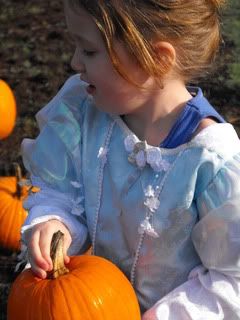 not the other way around!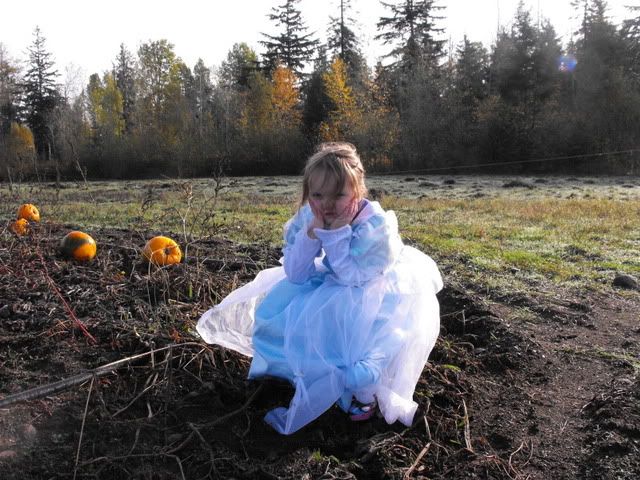 there is something wrong with this fairytale, where do i go to get a new one?