I got nine pairs of earrings from LaughingLark yesterday ! She made them in all the colors I said I like. I'm so pleased with them and can't wait to wear them all.
You really made my day !
I left the picture kind of big so it shows more detail
. I feel horrible because I just couldn't turn out a picture that does them justice. The last pair has the cutest little cat face beads ! I love the cards that they're on. I'm crazy about unicorns.
She even packaged it all very carefully and thoughtfully too ! Each pair was wrapped up in bubble wrap, and then the whole gift bag was wrapped in bubble wrap as well.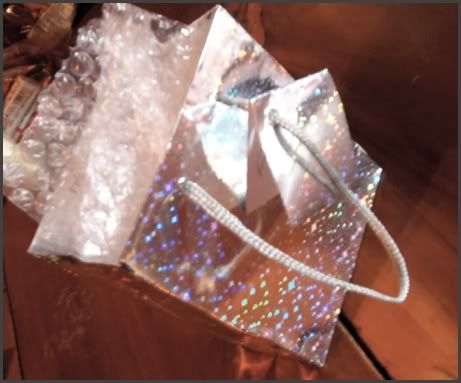 And we all know bubble wrap is a present all in itself !! Hehehe.