I made these bird ornaments out of pogs, an old pine shelf, felt, wire, and some paint: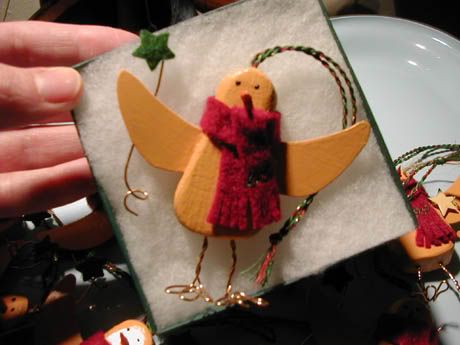 I used the ban saw to cut out the bodies first, and power sanded the edges for a little shaping.
I found Pogs (12 for 35 cents) at a local surplus store, and they were perfect for the wings (easy to cut). Had to hand sand them a little to take off the finish, then used Kilz (primer) and paint.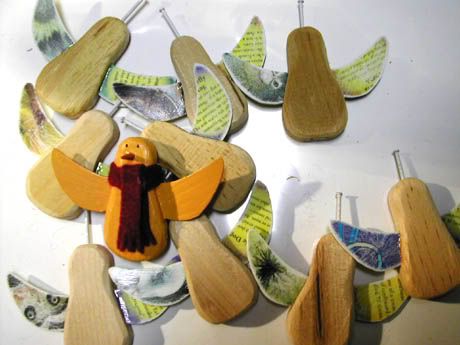 I put a nail in the top of their heads; worked to both handle and hang them while the paint was wet, but also later I was able to stuff twisted thread in there to hang them.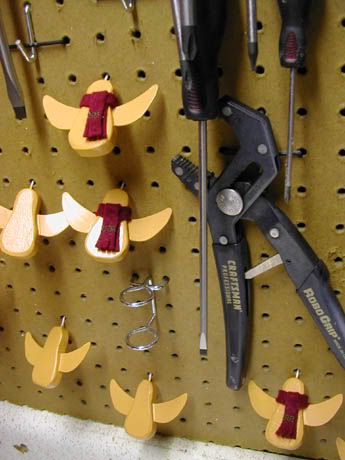 I used craft-store wire to make the wand and the legs. Felt for the scarf and star.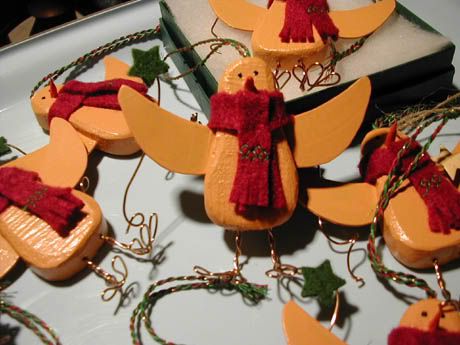 The best thing is that I made these for a swap (hope I'm not wrecking the surprise if you're in my group) ... The worst is that I forgot to make one for myself!!!