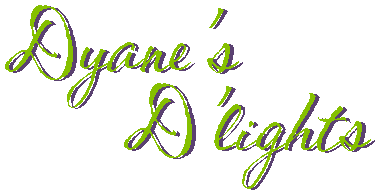 My house is smoke free, but I do have cats & a dog. I try to keep them out of the crafting areas & my supplies, but you know how pet hair is.
3 pt items
None currently
2 pt items
None currently
1 pt itemsSmall Jordy Purses
: These are about 7" tall by 8" wide, they have a strap for carrying & a child could probably use it as a shoulder bag. They are lined, with a pocket & each one has either embroidery or button embellishments on the flap. Each comes with a matching ID wallet, that's also lined & is 4" wide by 3" tall. They all close with Velcro fasteners that are glued with washable fabric glue. Mention item and name in your claim.
Tribal
: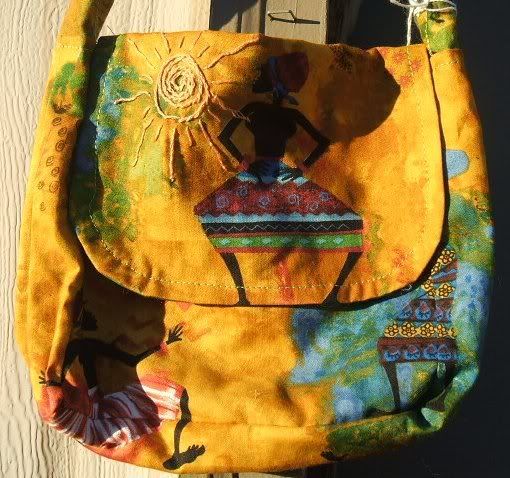 Clover
(there's a clover embroidered on the flap that's hard to see in the photo):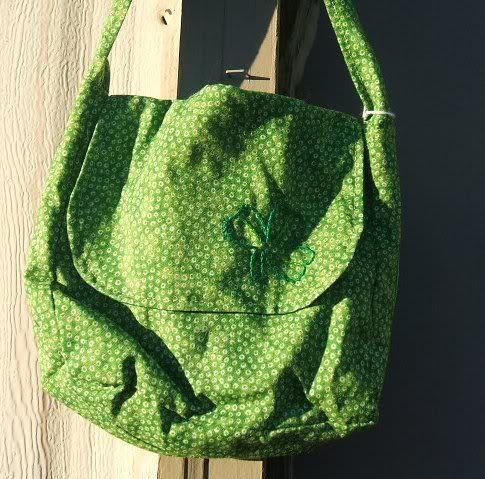 Sunflowers
: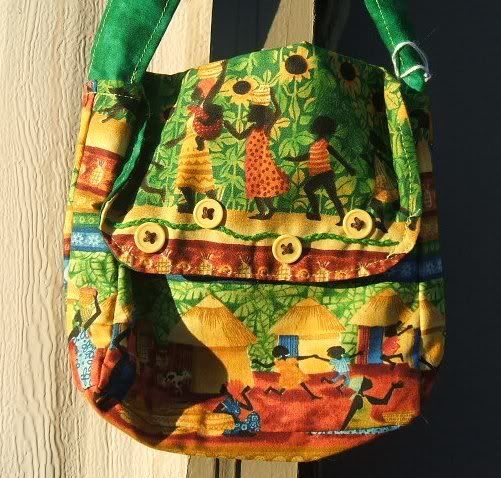 And the matching ID Wallets
: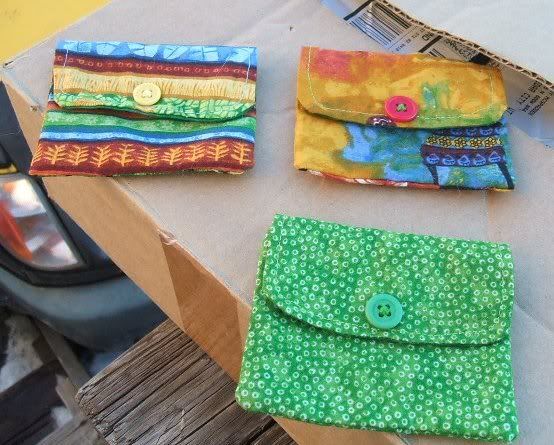 Tooth Fairy Pillows
: These are all my own design, and each one is unique. I never repeat a bead design on them & try not to repeat the colors exactly. These are approximately 6"x6" with a pocket in the front for a tooth. The pocket has a small ziplock bag in it, to aid the tooth fairy in removal. There's a ribbon loop at the top for hanging on a doorknob or wall hook.
The colors I have are: Yellow, Turquoise, Red, Purple, Pink, Magenta and Orange. When claiming, use the following as your item: Tooth Fairy (color)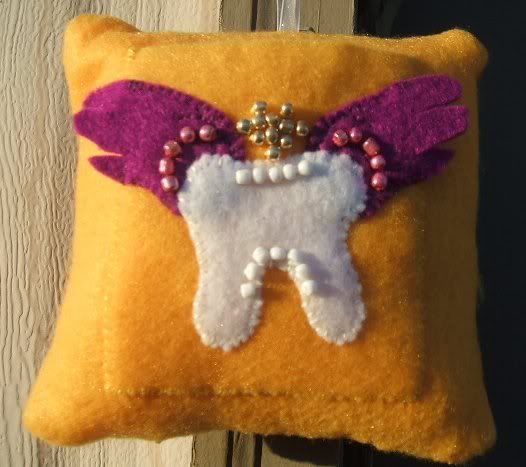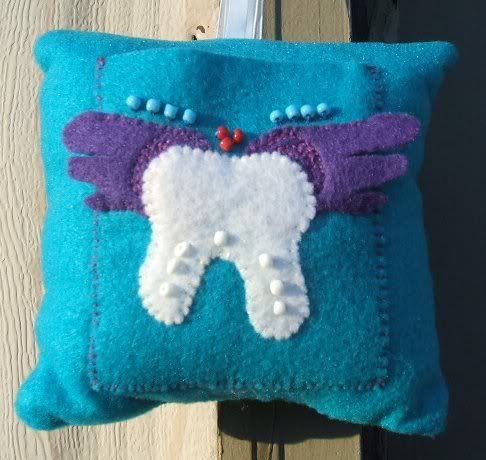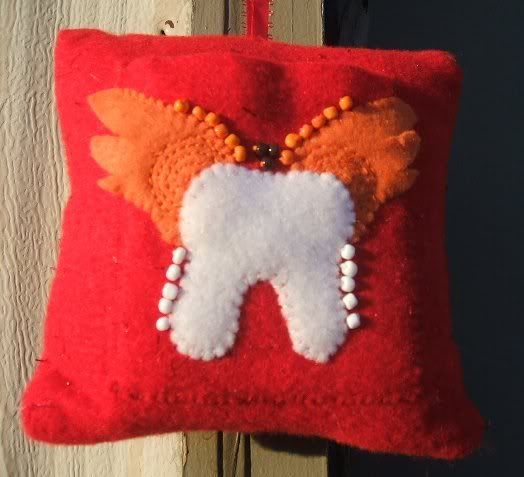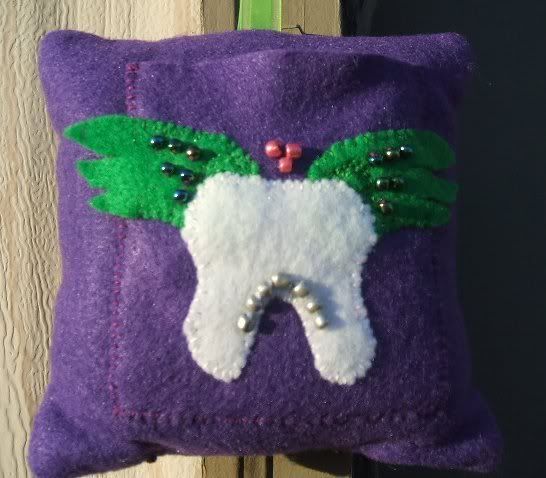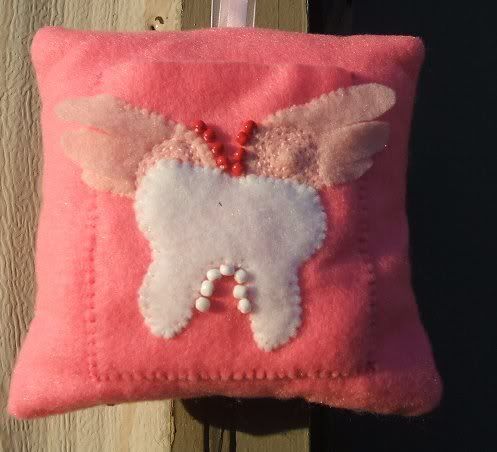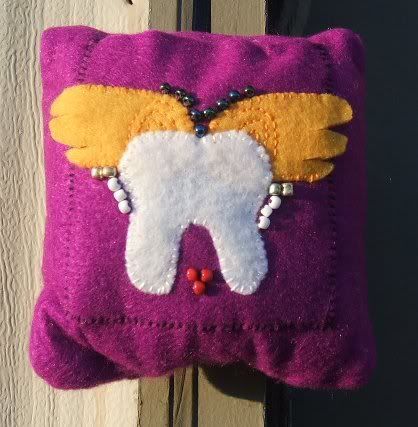 Reversible Cuffs
: These are reversible with snap closures. 2 of them are 8" long & 2 are 9" long. Colors are on the photo, please use those names in your claim.
9" Cuffs Front
: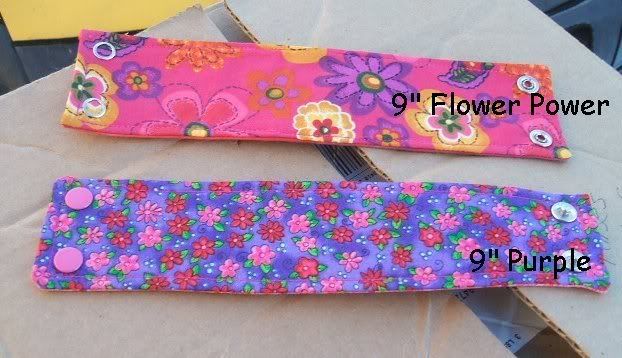 Back: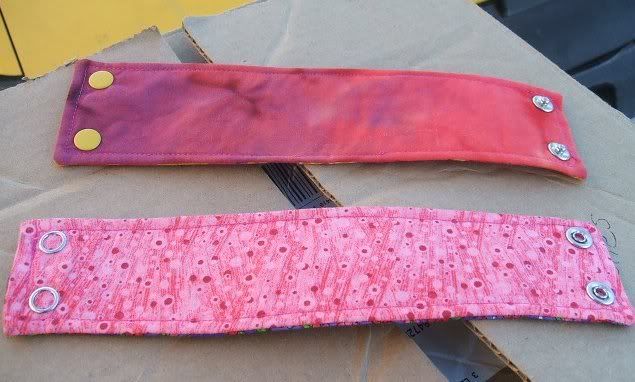 8" Cuffs Front
: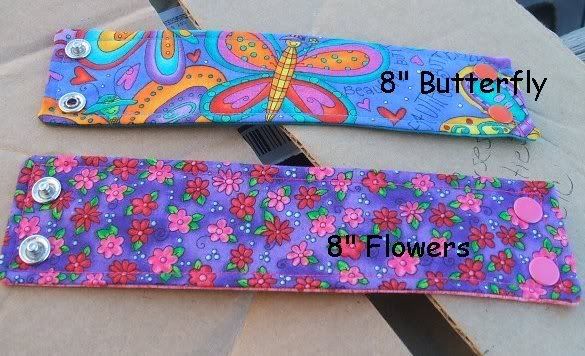 Back: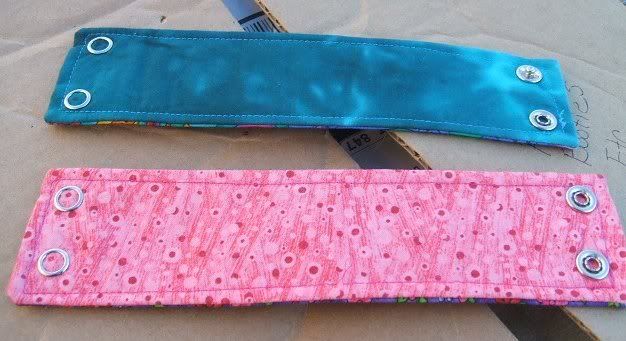 Crocheted Newborn Baby Booties
: I have these in lavendar & pastel multi-color. They're acrylic. For claim: Booties (color)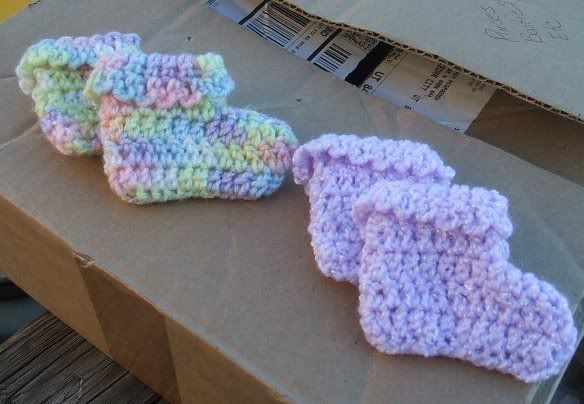 2 for 1 point!!!
Crocheted Cotton Wash Cloths
: I have 2 of these left, one is red, white & blue (7"x7"), the other is black & white (7"x6"). For claim: Wash Cloth (color)
Red, White & Blue
: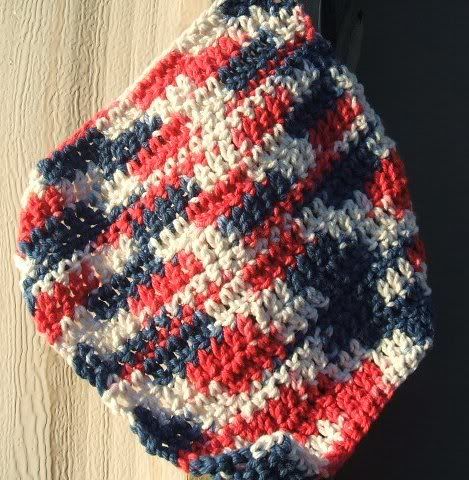 Black & White
: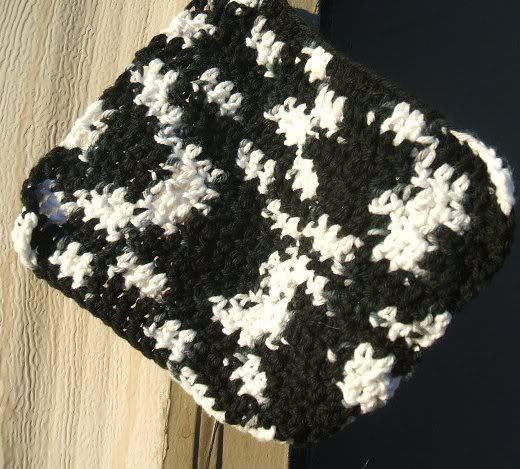 ----------------------------------------
Claims to me
Claims by me
Current points: 4
Pending points: 0
Total points: 4