Here is my botched treble scarf. haha it turned out ok. But they are a bit bulky, i wanted a more tidy tight shell. Ahh well. Finished this morning. Haha happy to be done with it to be honest.
This is a really yummy yellow cascade scarf I finished last night.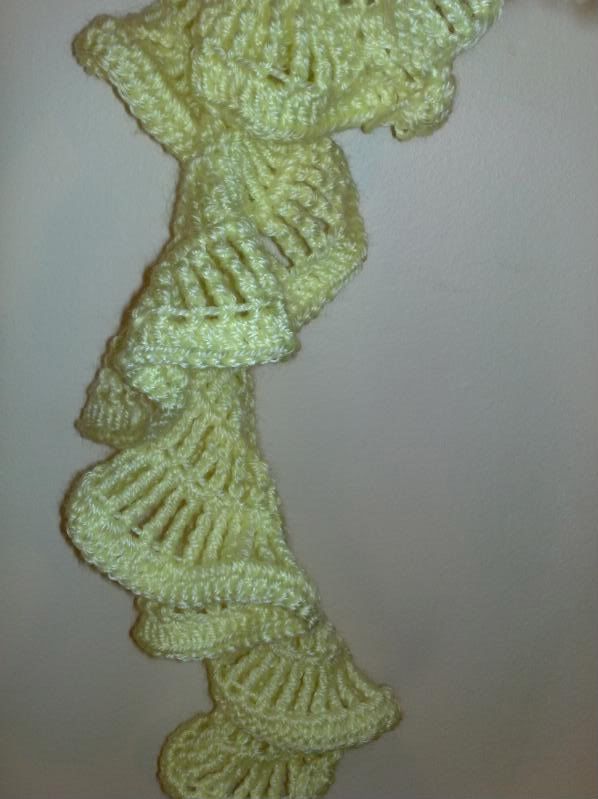 And lastly a stargan i did for my sister who is having her baby today
Pretty happy with how it turned out!