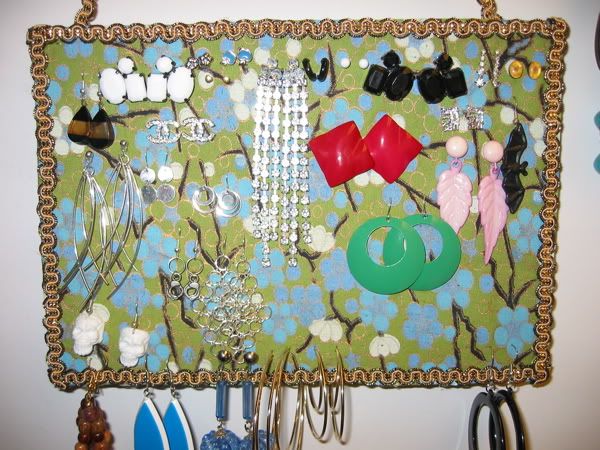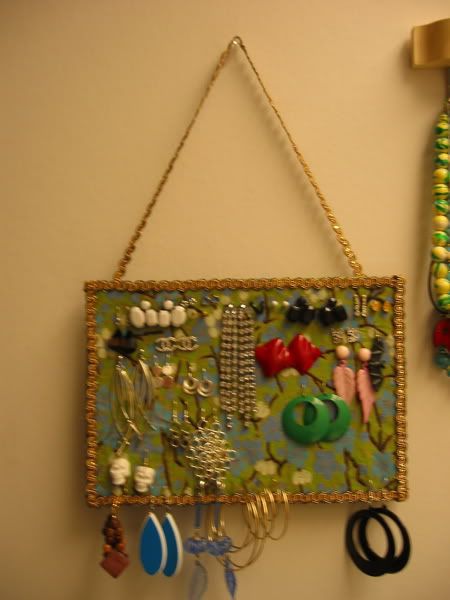 Hi Crafting buddies! Its been FOREVER since i posted a project, but I'm all moved into my new apt & have my things here and organized, so project 1 was this fun new EARRING CADDY! It was probably one of the easiest things I've ever made, and it came out as one of the more professional projects I've done.
Tutorial:
1. Cut a piece of cardstock to the size that you'd like. (i used a cereal box) Make sure its not too thick, or you won't be able to poke holes into it. Too thin, and it won't support the weight of the earrings.
2. cut fabric leaving about 1/2-1" around all corners
3. Pull the fabric tight around the cardboard & Staple as close to the edge as you can. (i also used a bit of white glue before stapling to help hold it evenly.)
4. Cut off any excess fabric at the corners or edges
5. Cut some decorative ribbon (I used thick ribbon with gold threading and black to pull out the fabric colors I used)
6. Hot glue ribbon around the edges, wrapping around the back to hide the ends(this will also add thickness at the corners and keep it off of the wall) Glue the Hanger the same way
7. Note: most earrings are not sturdy enough to poke through, so I took a Push pin and made my holes in the cardboard. Insert earrings & Hang.
You'll never waste time looking for a pair again, and it will look great on your wall too!
You might want to use some plain cardstock, possibly a folder or something similar, obviously, I don't want anyone to see the back of mine! hahah. You could also spraypaint it, but i wan't feeling that ambitious since I'm the only one who will see the back.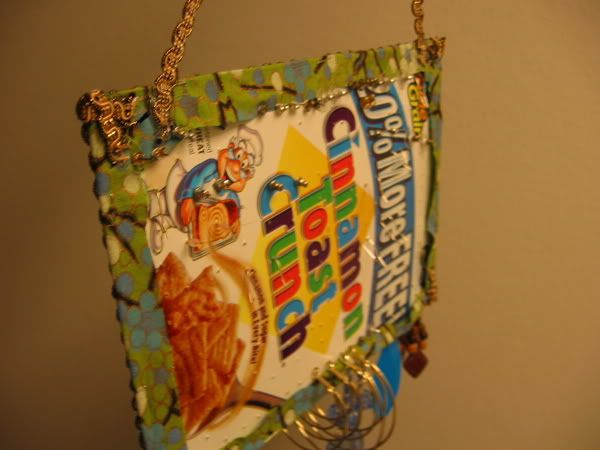 ENJOY!