What could these have become? (Ignore the topic title for a moment.)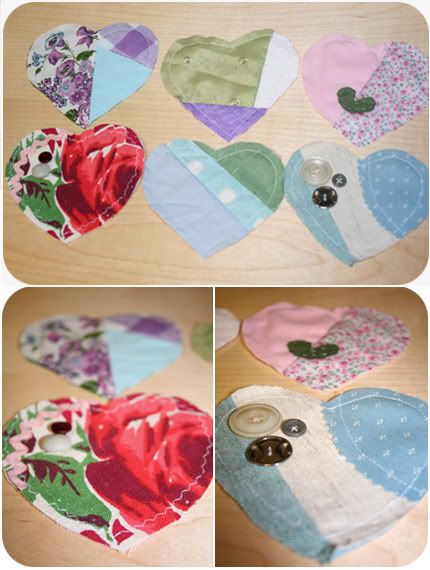 They're made from a mix of vintage and new fabrics, and decorated with vintage buttons & rick rack.
They became a Valentine's Day banner! I connected all the hearts before work this morning and separated them with beads. I love how this came out, and I'm glad I didn't use traditional Valentine's Day colors because it just might stay up after the 14th!
So what do you think?