I made these today from some wooden Bingo disks (have never played Bingo, but I guess they're markers), copper colored wire, and glass beads. I think it's cool that they all have different numbers on them, so even colorblind people can keep an eye on their wine glass. I only had one "I" disk, which I managed to break while drilling it, so they spell out "BONGO" instead.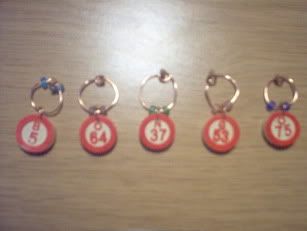 I had some disks left over and some 3/4" magnets just lying around, so naturally I put the two together. I'm going to give the wine markers and magnets as a gift set to my sister-in-law.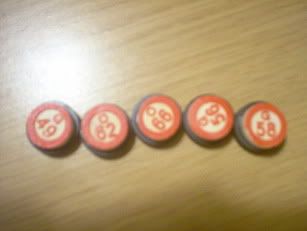 A thousand pardons for the terrible pictures - Santa needs to bring me a new digi cam.