Hey everybody! Check out the cool stuff Liebschien sent me! There is a great gravesite box made from a cigar box with clay and moss to make the graves, ribbon trim and inside are all sorts of neat goodies and a painted pumpkin box!
She also made a really cool pillow
These rad candy cones, they have strings to hang with, and fangs inside!
and last but not least, a really really cute cat doll!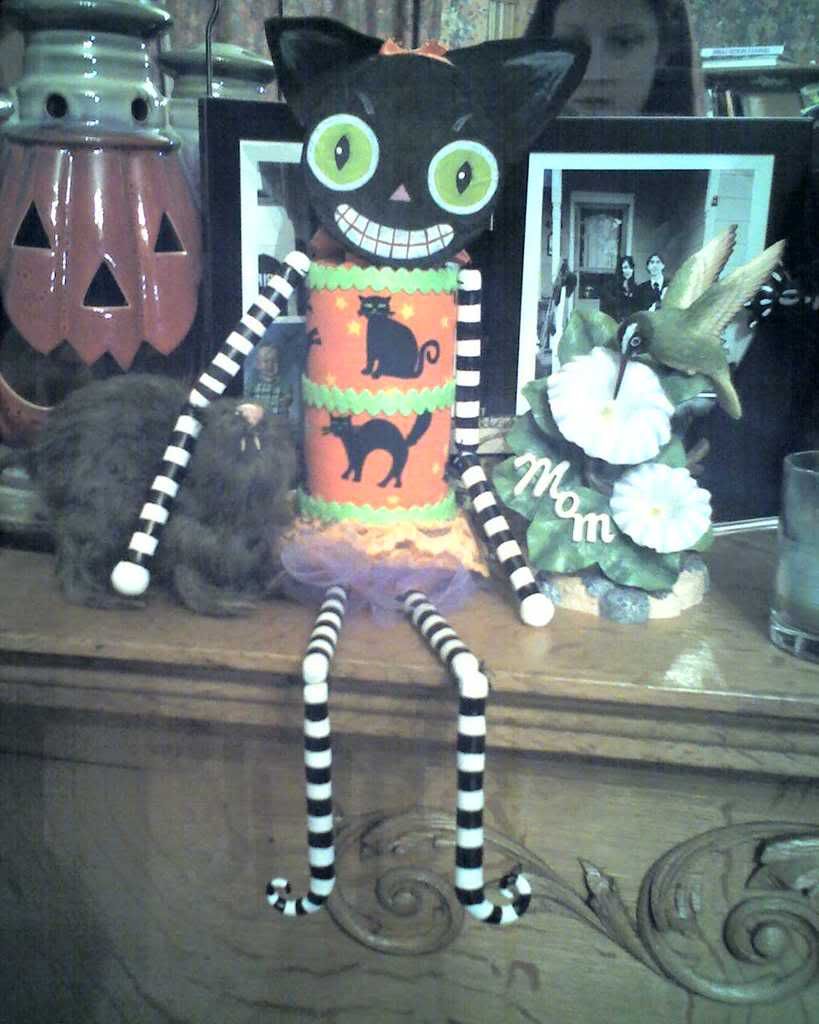 Liebschien had been very patient, I am sending hers out soon... sorry again I have taken so long. Everything got here perfectly! I really like too how she wrote me a note about how she made everything, the box had halloween decorations all over it when I got it, and everything was packaged seperately. It was a real treat to open. Also, she had stashed in the very bottom a frankenstein mask, with candy underneath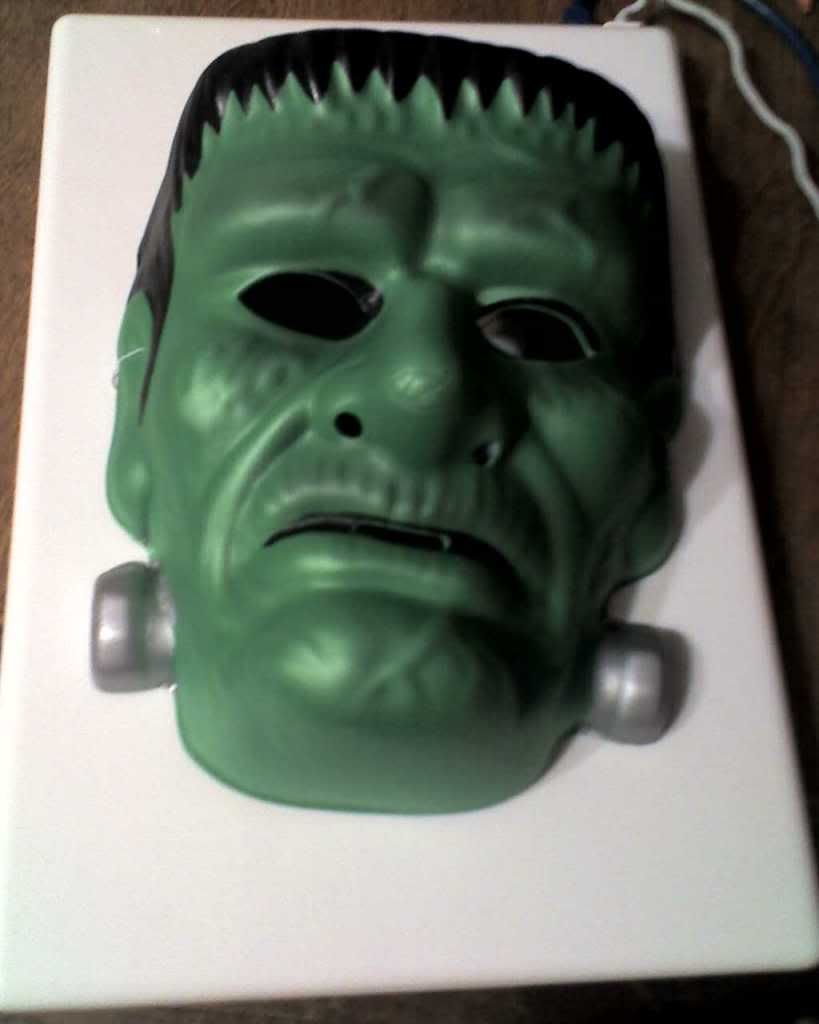 How COOL!?!