I've been paint on and off for two weeks and finally they are done! I've had these shoes for a while and they are the comfiest heels ever! But the heels had become scuffed after being my go-to heel for the past two or three years. After picking up a similar looking heel at the thrift store for two bucks I finally plucked up the courage to risk ruining my favorite shoes. But I didn't ruin them and personally I think they look fabulous considering my poor painting skills.
I painted them using acrylic paint. Afterward I sprayed it with a seal. I'm all about fixing things instead of replacing them, so the the paint is partly functional. I'll definitely wear these a lot longer painted than if the scuffs got worse. They were starting to look a little worn out.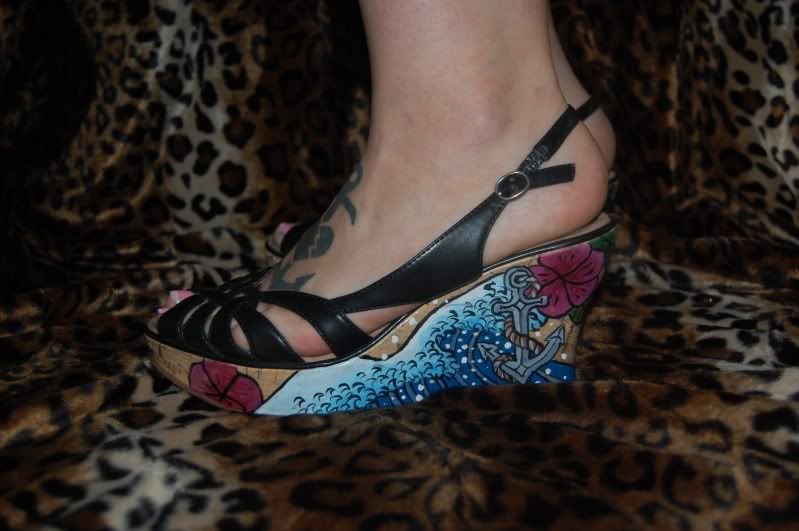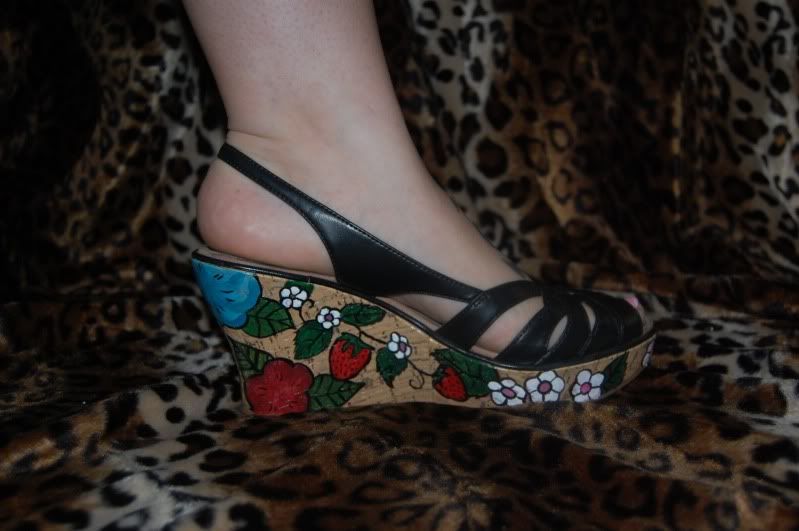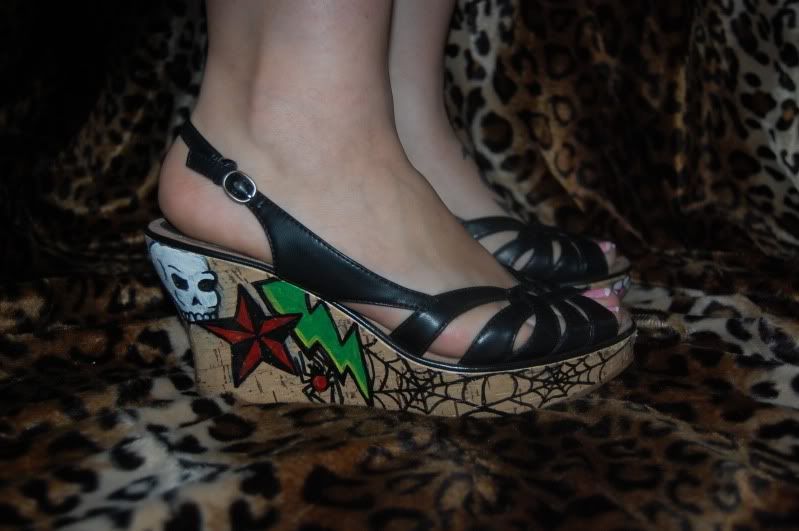 Closer view of the waves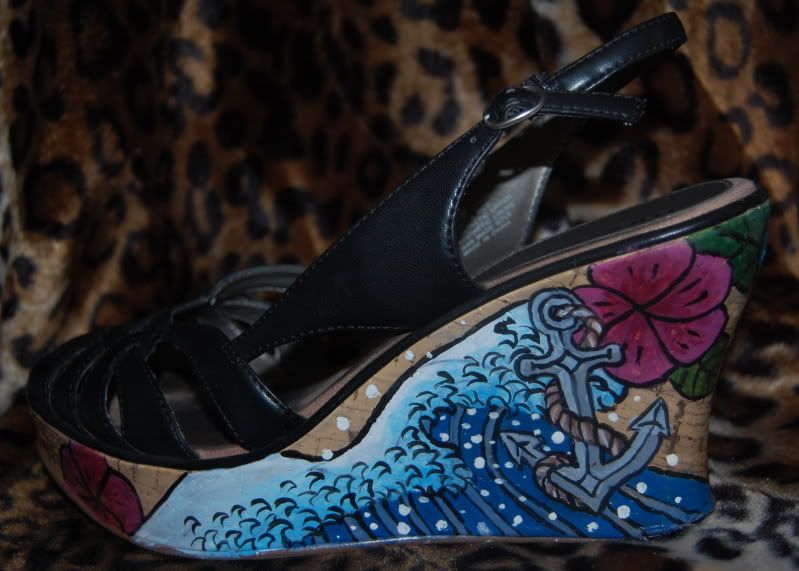 Better view of the skull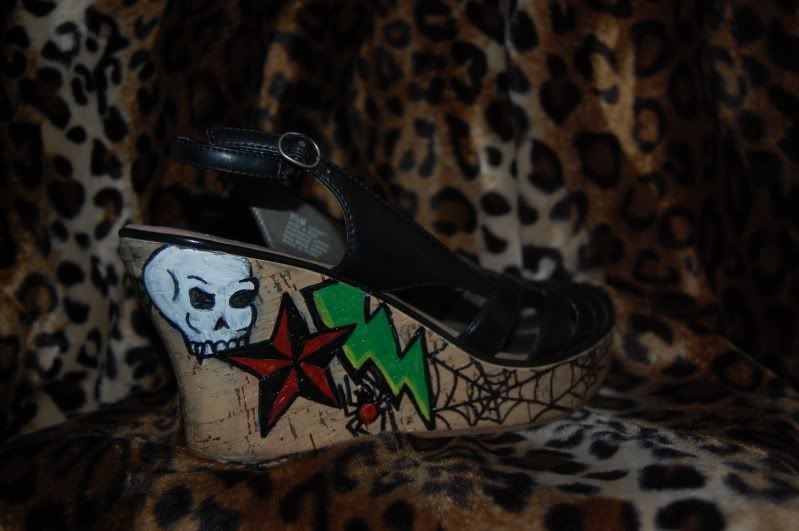 In progress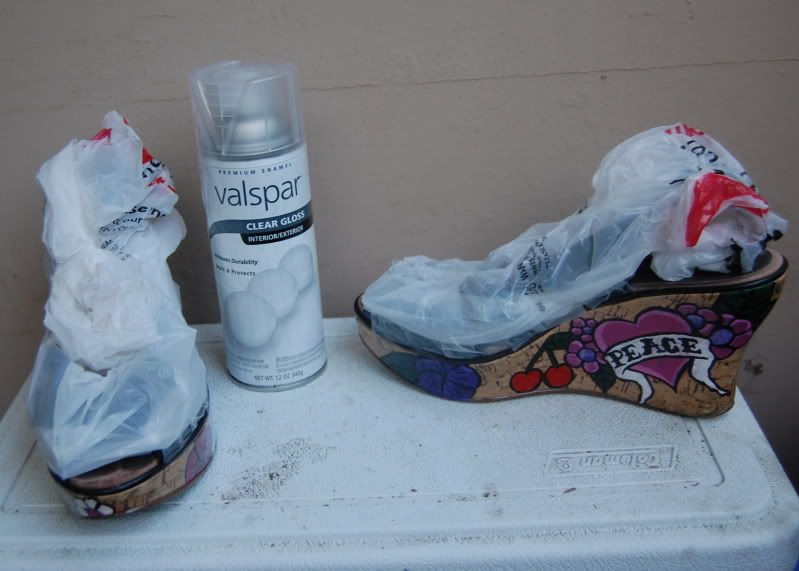 C&C Welcome.