I'd love to join you guys! Currently I hate my apartment. I live in a slum, but I'm stuck here until we can afford better so I've been trying to make it look nice on the inside so I don't go insane.
Right now I'm focusing on my living room/dining room. I have a color palette and design theme. I want to do something kinda lounge-y, artsy. Like Frank Sinatra and a Beatnik would both think I have a rad apartment.
To-Do List
-Replace two large lumpy sofa pillows with large throw pillows. Sorta like this style, but different colors
-paint shelf black with some sort of design on the sides
-do lots of art for the place, including a painting of "The Midnight Lounge", which is the central theme of my design
-find a cheap frame for the print of Starry Night I have, hopefully from a thrift store
-Get a lamp or light that looks cool, and will give off soft light for lounging.
-Get a rug for the living room. Hopefully zebra! (I'm OBSESSED with Zebra. It's almost sad how much Zebra I have in my wardrobe.)
-possibly create some sort of non-traditional chandelier
-Get rid of the old coffee table, and move it's stuff into the ottoman.
-Slip cover the couch?
-hang up the cork board I painted
-Someday get a retro blue neon sign
I have some photo to post of what I've done so far, I'll post those later.
UPDATE: Before and in-progress photos
BEFORE (scary, messy)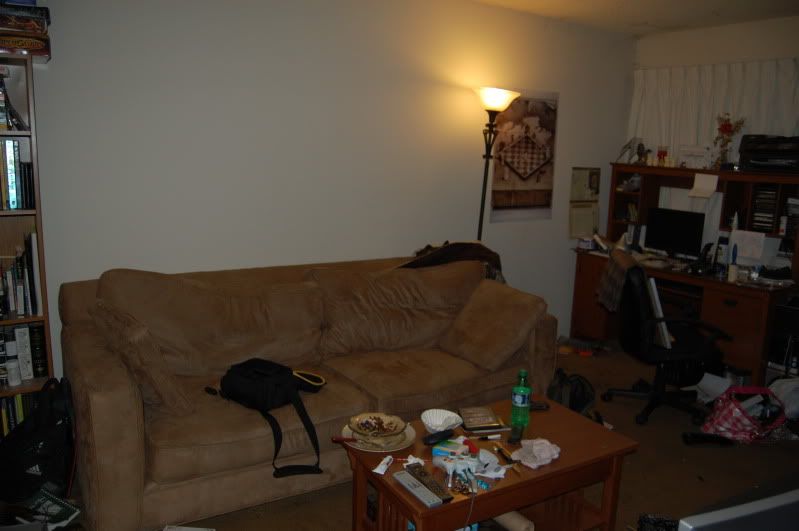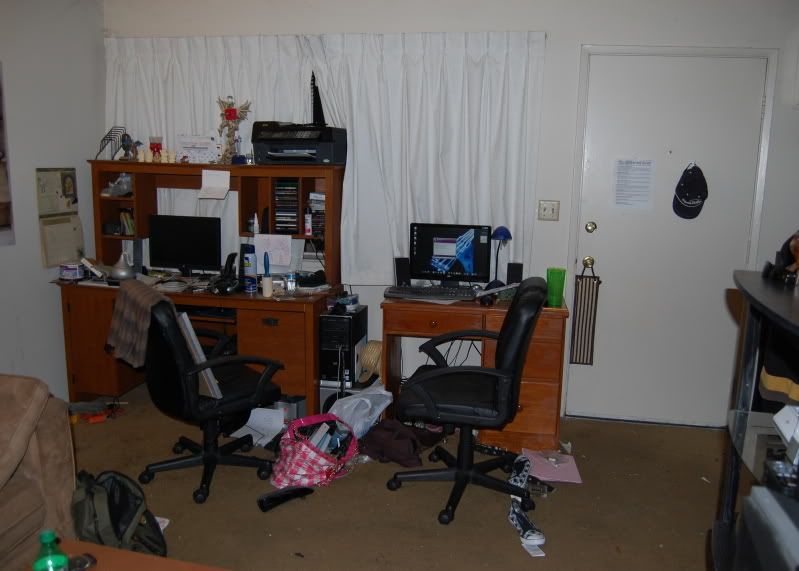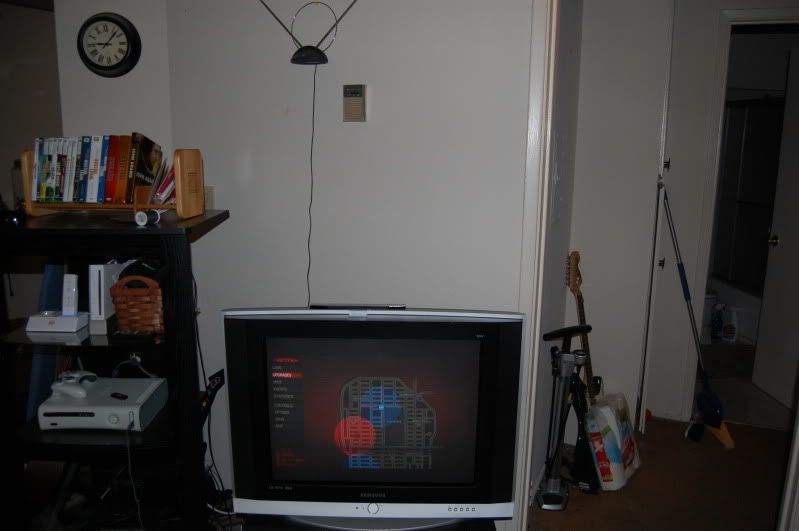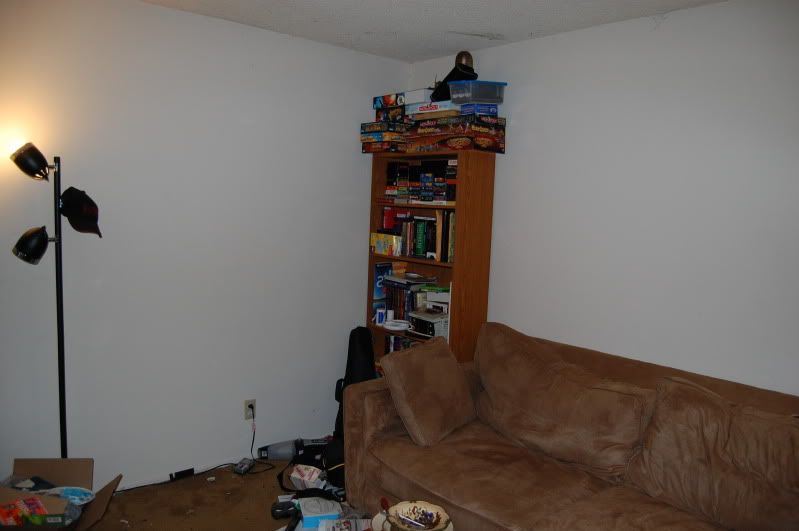 In-progress
Still Messy, but the floor plan is way better. It's hard to tell because my place is still looking kinda cruddy/messy, but the new layout makes the space seem bigger, yet less empty. If that makes sense.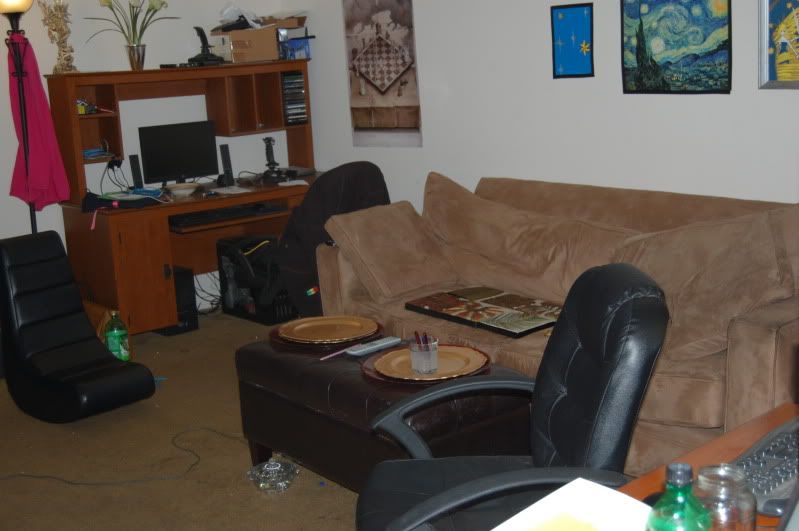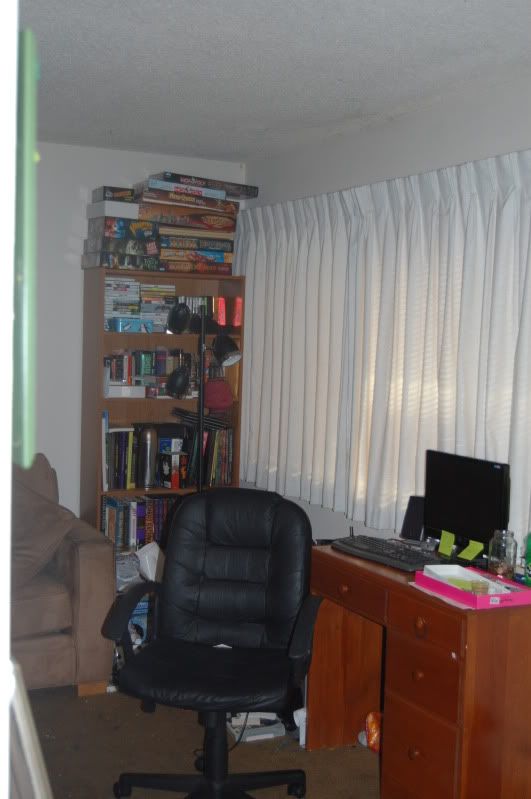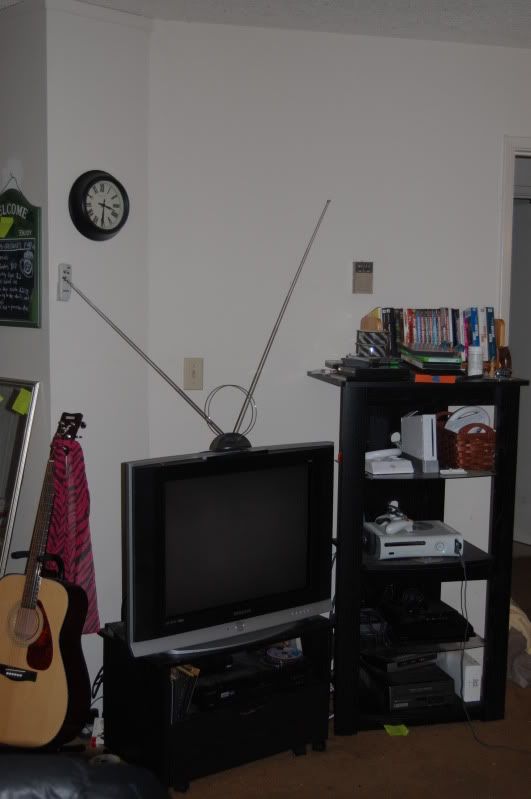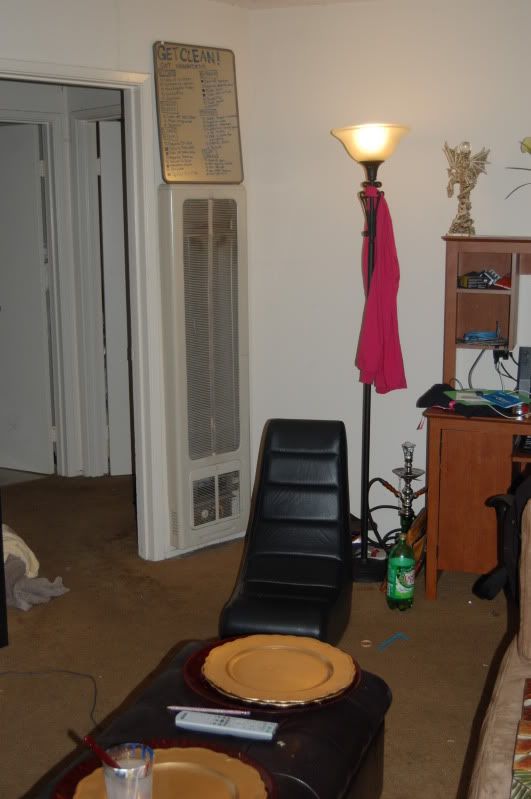 If you guys have any ideas, let me know.
There is a a weird angled wall behind the TV I'm not sure what do with. Maybe leave it free of art, since they'd be on a weird angle and we'd be looking at the TV any how. What do you guys think?