this used to be an ugkly green sweatshirt from thriftown...
NOW, it's an ugkly green sweatshirt from thriftown with
style
...
try not to get distracted by my killer good looks.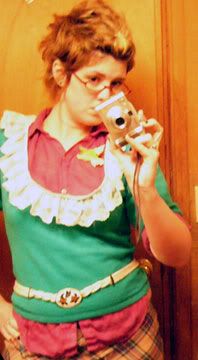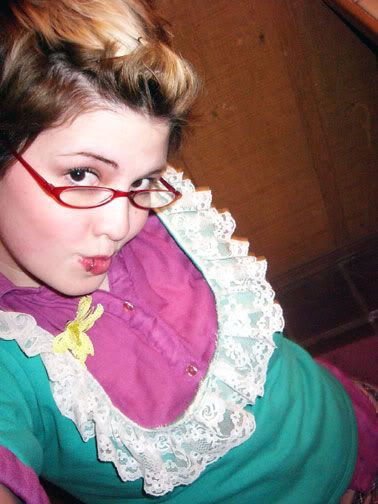 if you wanna make out with me now i totally understand...
but if you wanna make a granny sweater all your own, this is what you do...
-cut a scoop in the front of sweatshirt or sweater, however low you wanna go
-sew on lace around the neck... which is the hardest damned thing ever if your trying to use a new serger for the first time. i kept mucking it up. blasted machine....
-if the shirts too baggy for your likey like mine was you can do what i did and lace some um lace in a corset style up the back.
back shot...