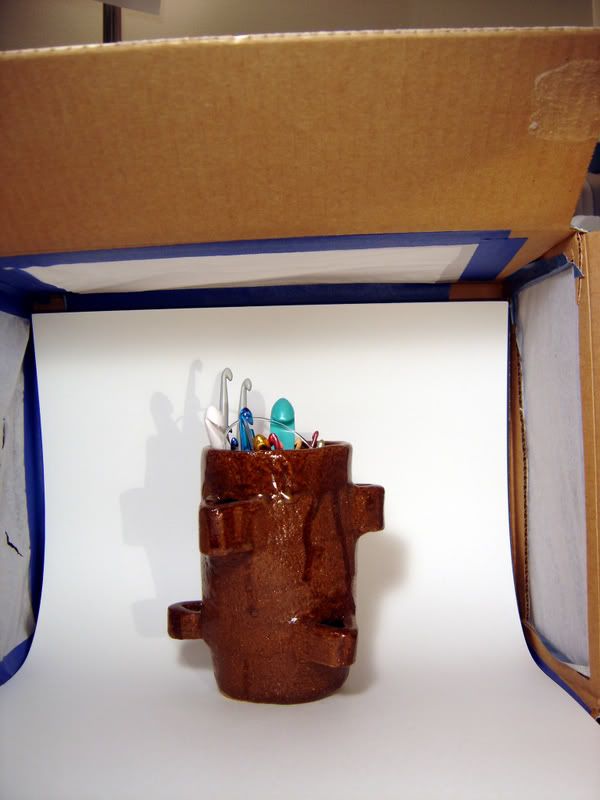 I keep my crochet hooks in this, because I couldn't figure out what else to do with it! The protrusions have holes behind them, so it can't hold water. Sometimes I have some hooks going through the protruding loops, but then I need a rubber band around the container to keep them from slipping down, which looks tacky. I need to come up with a better idea!
Completed interwoven diamond tea-set. There are actually two different colors inlaid in the design on the teapot, you just can't see them very well. Also, my glazing skills need some work. Also also, our class clear glaze tends to look like frosting, but THAT'S OKAY, it still looks nice.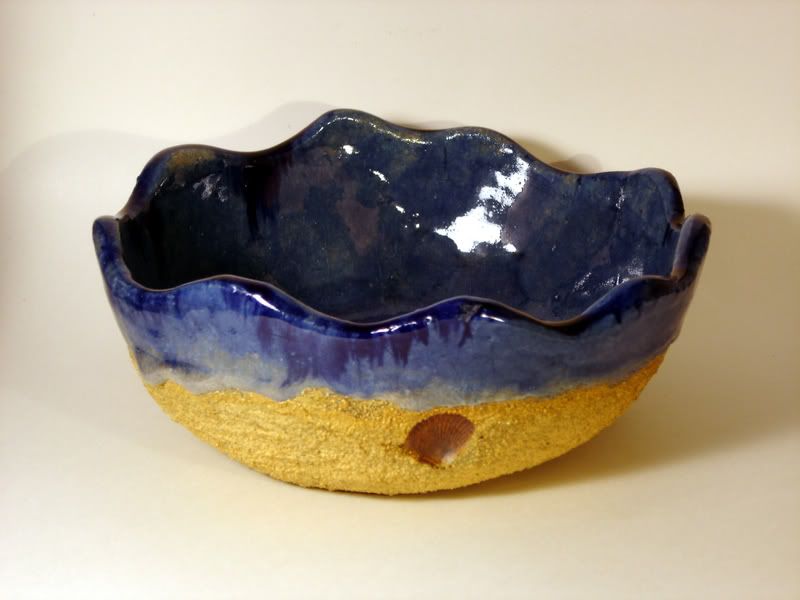 Ocean bowl! I like how this one came out. I might keep it, but I really shouldn't keep everything!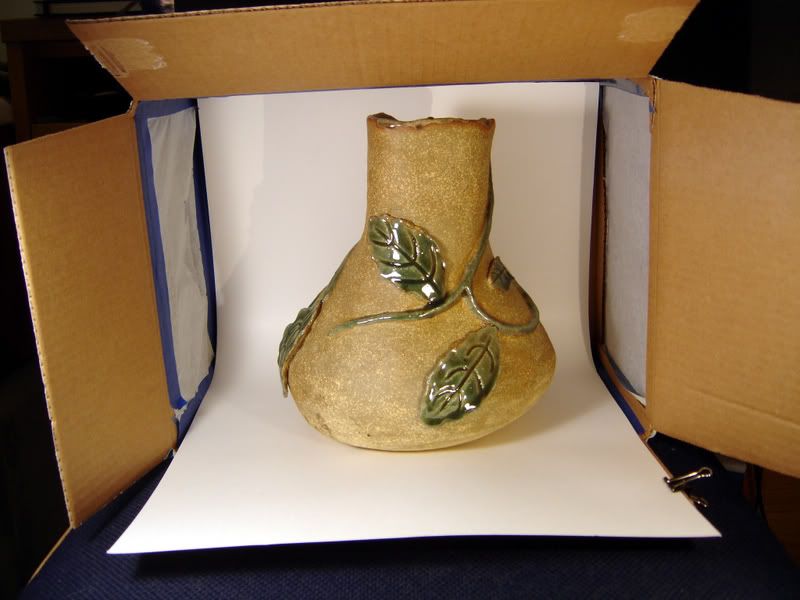 I call this vase The Noble Gourd. This is The Noble Gourd's good side. There are some bare spots on one of the vines on it's other side.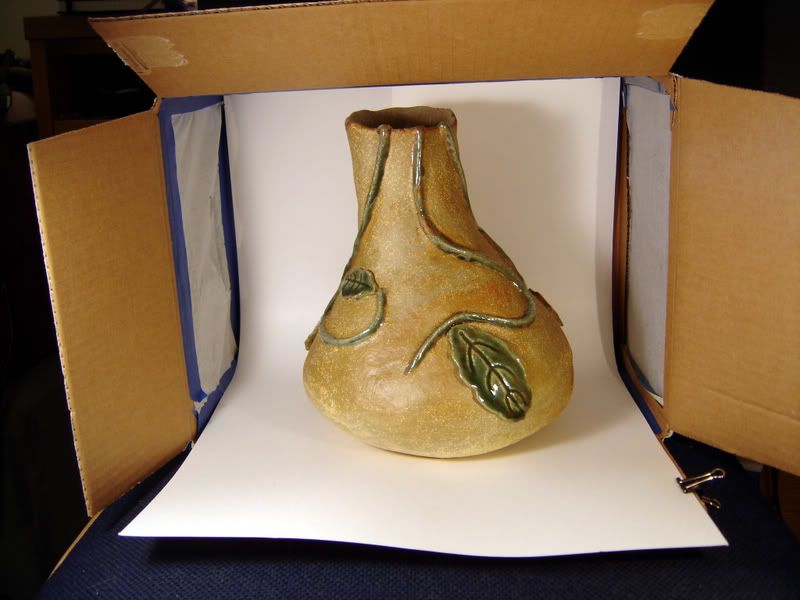 Like so. Its fate is yet to be determined. As I said before, I really shouldn't keep everything! I don't have places to put it all!