This is a follow up from this thread:
https://www.craftster.org/forum/index.php?topic=202173.msg2152489#msg2152489
PLUS the diaper cake/centerpiece for the tables and updated favors.
So, the Baby Shower was yesterday (Sunday) and for some miracle of nature I was able to finish everything!
The shower was a success! People commented on the decor (pics really don't do justice) even without knowing I was listening..
My SIL kept "selling" me like I was hot cake.. At one point, I went: "Dude.. stop with this...
)
I took some pics, but I forgot to take a bunch of them, because *gasp* I was having fun! DH stayed with my son at home and it was the first time in a looooong time I was alone.
The baby shower was at her BFF's house, in the backyard.
Here are the diaper cakes.
I forgot to take a more detailed pic of it, but this one is good because it puts it in context. The wires on the cake kept turning because of the wind..
The pics on the wires are the same as the ones in the magnets.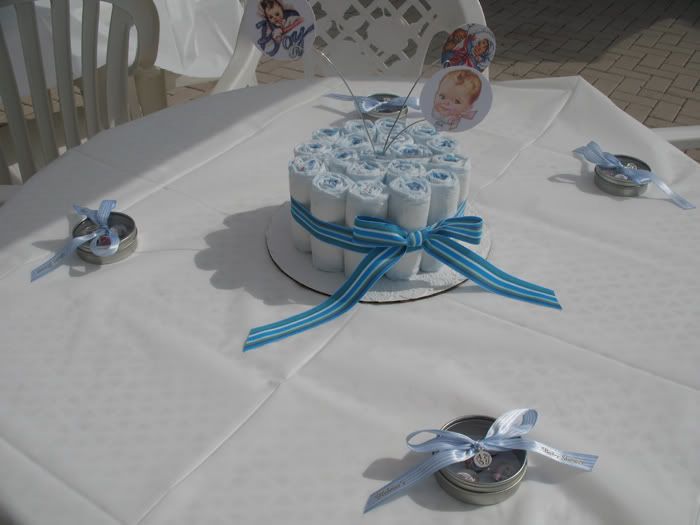 Here is one side of the backyard. The wind was messing up the tables and cakes a bit, but whatever.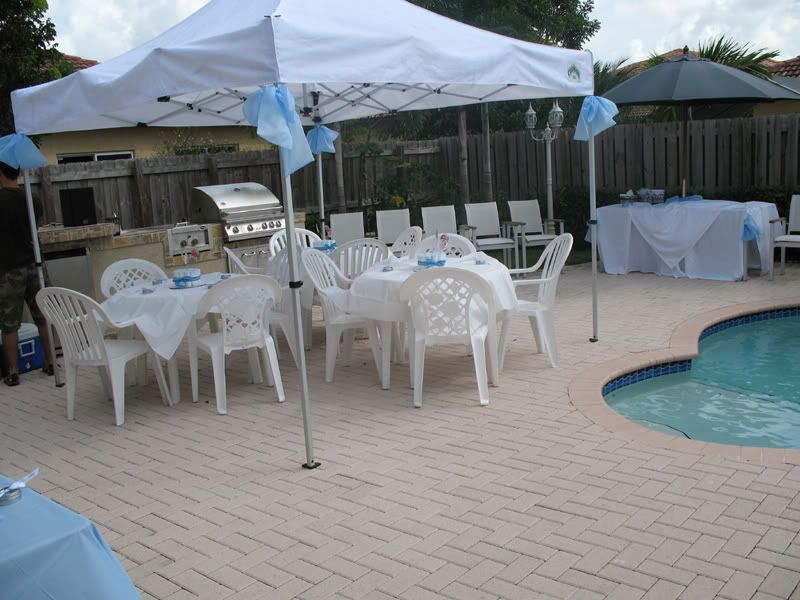 The favors. I wasn't 100% sure of the looks before, so I moved the ribbon to the middle and added a charm.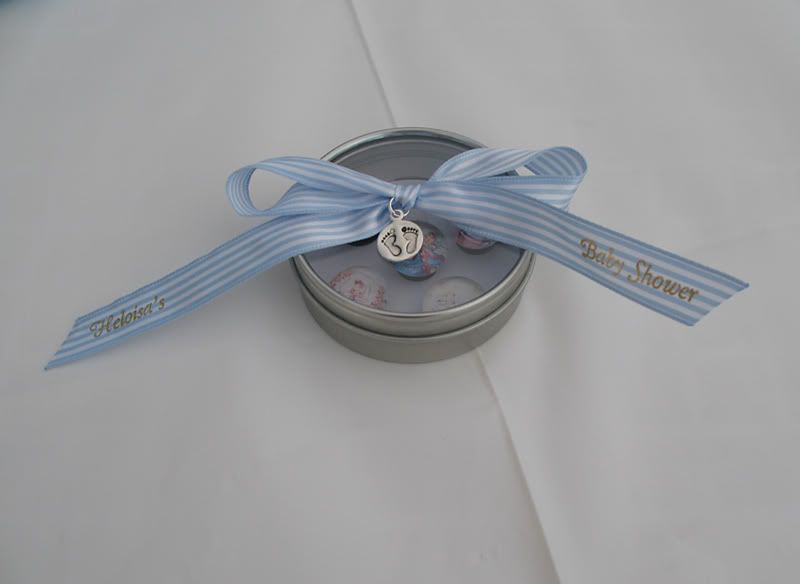 Another angle
The food table ready (it was just a brunch, of sorts)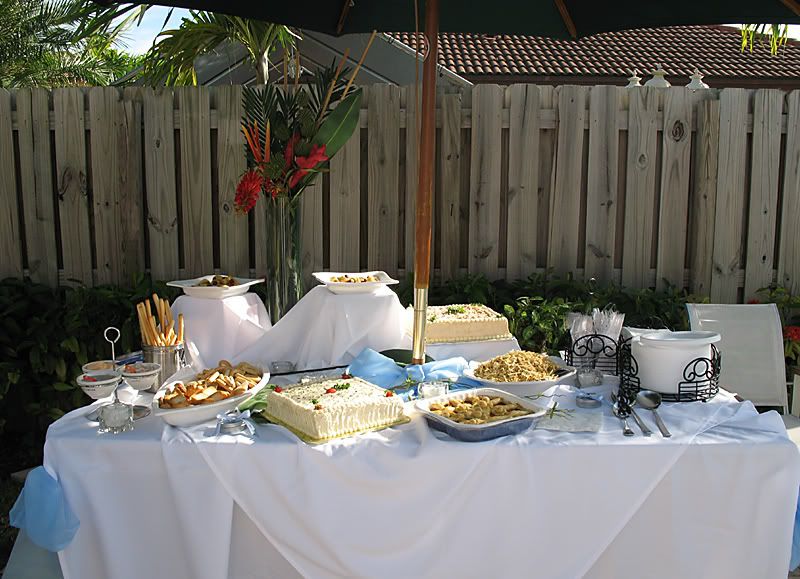 I forgot to take pics of the diaper wreath on the actual door, but looks pretty similar as the one on my door, on the other thread...
Thanks for looking!