So my boyfriend made this image of himself on the computer by playing around with a photo of himself..
He loves it and thinks it would be HIL_AIR_E_US if I made him a tshirt with that image on it.
I kept saying no. Not for his birthday in September, not for Christmas... But I surprised him on our Valentines Day Date which was last Saturday.. I told him I baked him a cake.
That's our initials together. My first successful double layer cake with no help, thank you very much!
Then I told him I wanted to change from my date clothes to a tshirt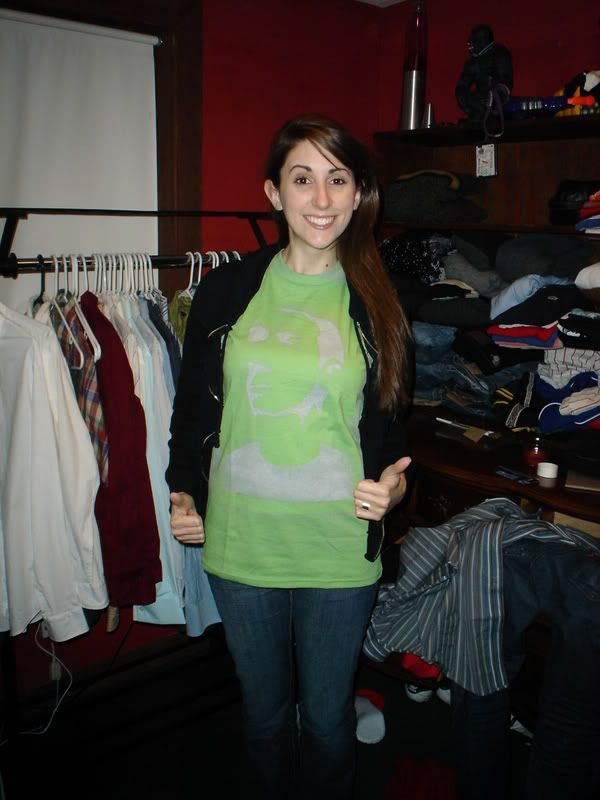 It only took him about 25 min. to realize what I was wearing (men). I know it is hard to see in green...but it is the tshirt he always wanted. When he finally noticed I gave him his.. and he loves it!
I got a big piece of childrens craft foam and cut out the image and spray painted the tshirt. hope you think it is cute