I'm renting a house with my friends during my last few semesters of college. (small yippee for me graduating this coming December!)
I have a small room to fit everything I own. This space also needed to accommodate my school and creative needs. SO I got my dad and boyfriend, the two boys that love me most in the world, to make me these awesome desks. And I FINALLY painted them.
So here is how it happened.
I cut this tree design out of freezer paper and ironed it on my desks.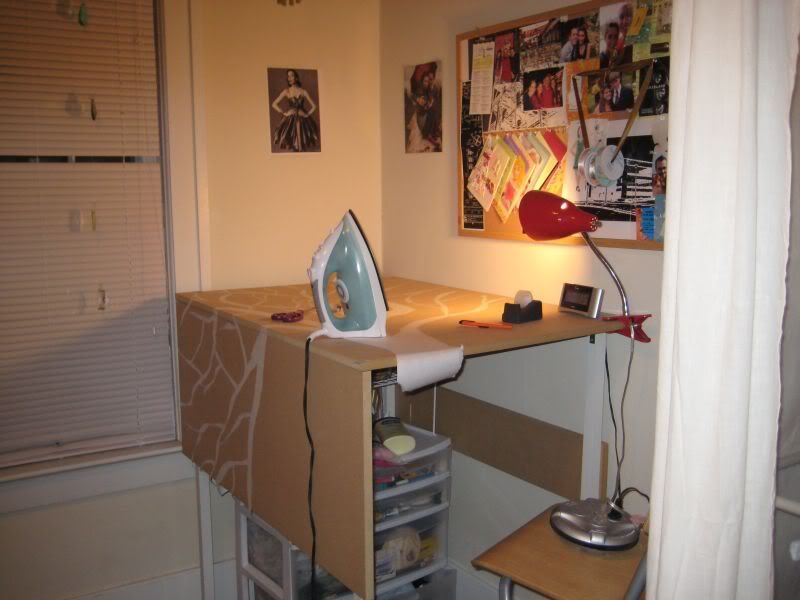 ***Here is the mistake that I made, when I was getting ready to paint the desks white I opened the window on the coldest day that Southeast Missouri has had all year. It snowed later that day. It made the paper curl up off the table....NO GOOD, so I painted over it anyway.
and this is what happened.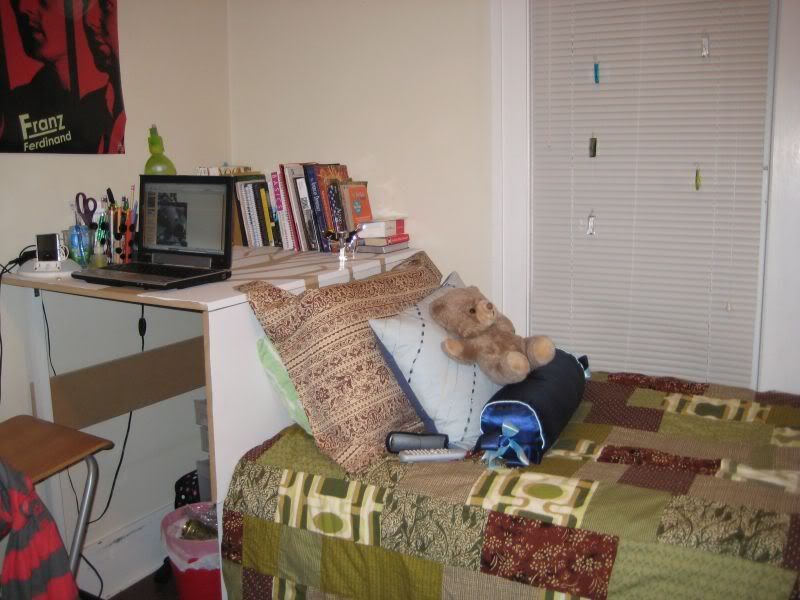 PS.. I made this pillow case and duvet cover
The left side I do my homework. It has all my books on it.
The right side I have my sewing machine, inspiration board, sewing books, readymade mags. You know the essentials.
Let me know if you like it or if you don't!
PS. I designed these tables to fit perfectly in my room.