FINALLY after trying beanies for months...I finish, one lol. It's done in rounds so I need to fix the seam in the back so it's less noticeable...but I love the colors! All are Wool-Ease.
You never realize how bad you look at 3:30am until you take pictures of yourself...lol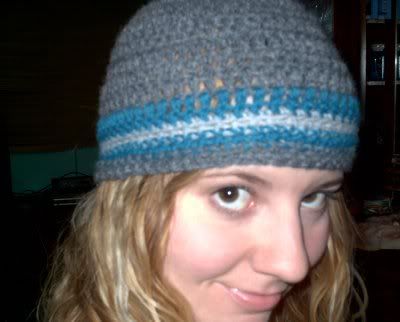 I started a pattern, but it wasen't quite what I wanted so I winged it. I could get an exact pattern tomorrow if anyone wants it!