I received my purse from Seaofstars today and it is fabulous. It was a plain old leopard print purse and with a few added touches it turned into this.
She also included lots of goodies. A fairy make up bag, a fairy card, tattoos, cute earrings, stars on a string, and a second button accessory for the purse.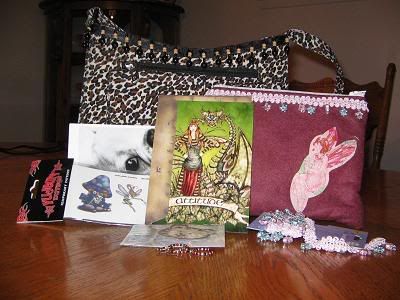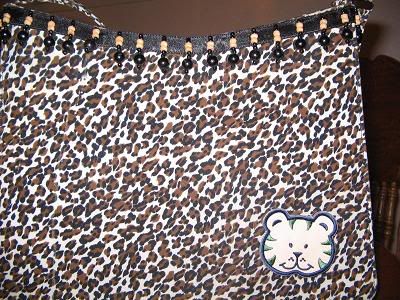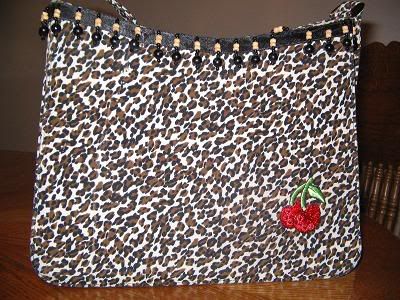 Thanks Seaofstars for a great swap.